Established relatively recently in the 1960s and 70s, minimalism is still growing in popularity and it set to be an up and coming (if not already here!) design trend for the years to come.
To help you get ahead of the trend, here's a little bit more about minimalistic design and 8 free design templates that you can customise using our online design tool.
What is Minimalist Design?
Minimalistic design is where excessive or decorative elements are stripped back leaving only what's necessary. This creates a clean and effective style that's popular amongst many graphic designers and therefore is a great way to achieve a professional look, whether you've got an eye for design or not.
This is also especially effective when it comes to printed materials, like posters or business cards, as emphasising the important details will help you hit the key objective of this form of marketing – to communicate said information to potential customers!

8 Free Minimalist Design Templates
1. Minimalist
For this list, it'd be rude not to include our free minimalist design templates! Available across a range of stationery, including business cards and letterheads, this simple yet stylish grey and white design captures everything that it means to be minimal.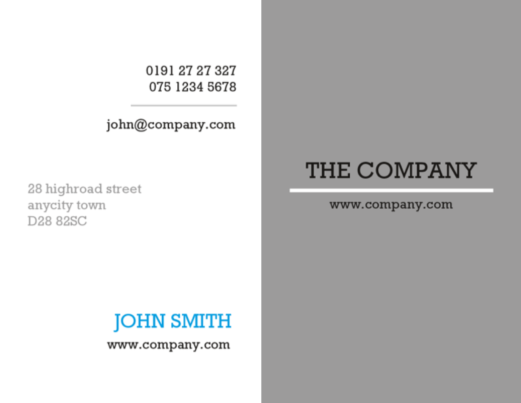 The beauty of this design is that you can change any of the text and background colours to match your branding and add your logo and it'll still look just as good.
>> Have a go at customising our minimalist design now. <<
2. Basic
With our basic template, you can keep it as minimal as you like because we've left it largely blank, other than suggestions of where to place your text and logo design. For a minimalist approach, stick to the bare minimum. Or if you'd like to add a little more, feel free to add shapes, icons and text as you see fit.


>> Add your logo to the basic template now. <<
3. Modernism
If you want to keep it simple but would still like a very sleek, minimalist design, our modernism template might be your perfect fit. Using straight lines to create borders around points of interest, this template strikes a balance between bare essentials and stylish features which would be a great choice for a range of different industries and businesses.

>> Start designing with the modernism template now. <<
4. Simple
Another design that uses straight lines – and, of course, the ever-popular grey tones – is our simple template. Available on a range of stationery items such as correspondence cards, this is yet another versatile design that would fit any business as it is but can also be customised for your needs.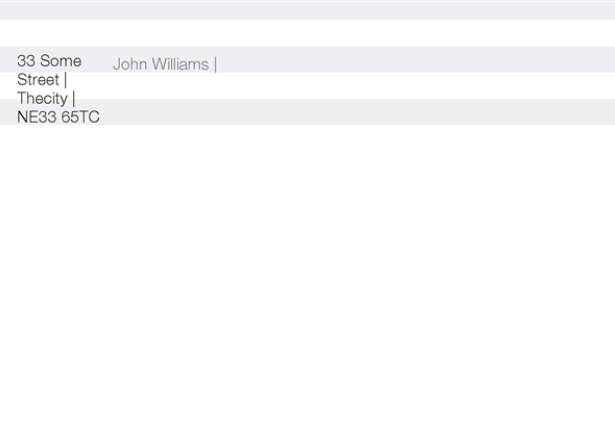 << Start designing stationery with this template now. <<
5. Neon
Opting for a minimal style doesn't mean you have to say goodbye to colours – something which is evident when you look at this bright neon template. Ideal for a range of uses from stickers to banners, by choosing one bright colour, you can still keep it simple yet eye-catching.


>> Add your own touch to this template for free! <<
6. Beige
Beige is such a classic colour and suits small businesses like online crafters. It's also considered a warm and friendly colour, which makes this design perfect for personal use too. We offer this design on greetings cards – we've made it a thank you card, but you can change the messaging to suit whatever it is you'd like to tell your customers!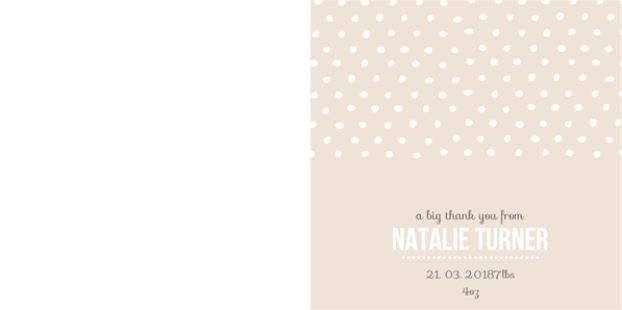 >> Customise this minimal beige card design. <<
7. Colour Space
We specifically designed this one with designers in mind. Available in yellow, blue or red, this design is created with simple blocks of colour that exude the minimalist style. You can use this design on flyers, stickers, business cards and more.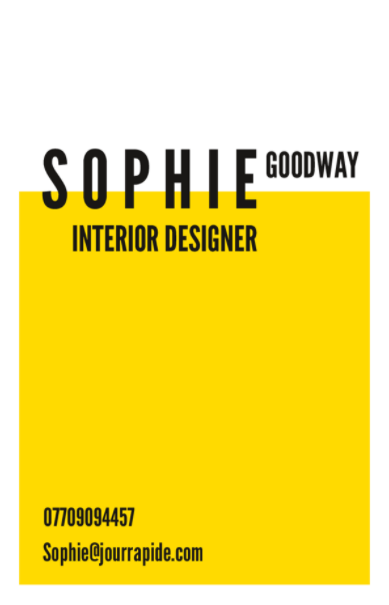 >> Add your details to this design. <<
8. Gumdrop
If you're looking for a festive minimalist Christmas card design, look no further than our Gumdrop template! Ideal for a corporate thank you card or a design to sell to your customers, featuring a cute gingerbread man with gumdrop buttons.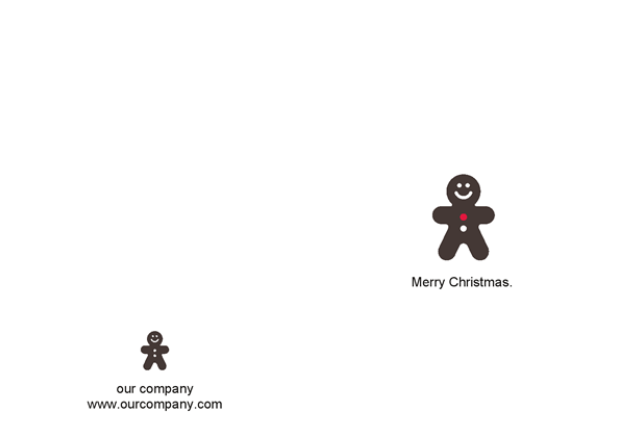 >> Customise your Christmas cards now. <<
We hope you've found the perfect minimalist design – or at the very least given you all the inspiration you need to create your own. If you'd like to keep looking, you can browse all of our free design online templates here.