Got a themed party in the pipeline? Don't forget to set the stage for your guests with wow-worthy invitations!
To give you a taste of what you can do, here's a round-up of our favourite fun themed party invitations…
Weddings
There's a common misconception that wedding invitations have to be formal, but why not have a little fun with them? We love this plane ticket themed wedding invite! All you need is a DL invitation template, a cool design and some craft card and string for those cute, handmade aeroplane cut-outs.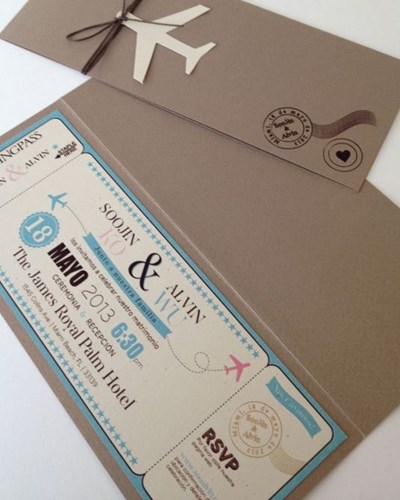 Image: marry-xoxo.com
As this design proves, a simple card can be made to stand out with a little accessorising! The confetti in a bag is a great touch to this invite and useful if you want your guests to bring it along on the day.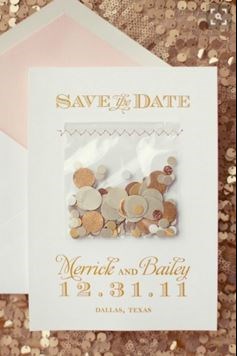 Image: greenweddingshoes.com
Will You Be My….
Inviting your nearest and dearest to be a bridesmaid or groomsman is a huge honour that's worthy of making a big deal of.
The invitation below brilliantly uses a humorous tone of voice that's full of personality, perhaps to reflect the relationship that the bride shares with her bridesmaid-to-be.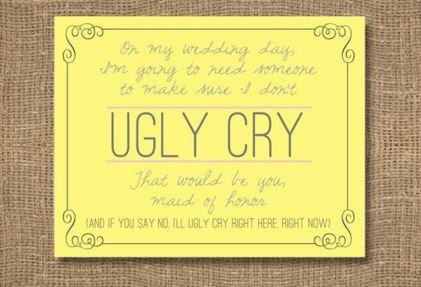 Image: etsy.com
The design on this card is simple but sweet, while the copy hits all the right notes. What more do you need?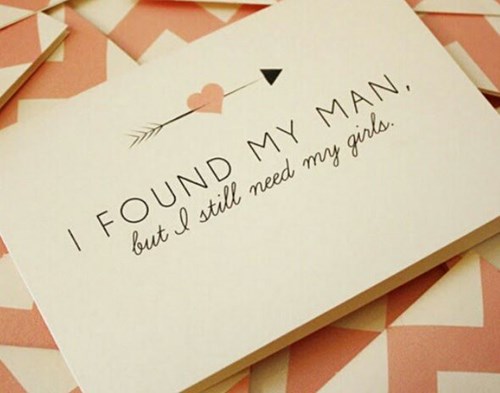 Image: Instagram.com
When your event requires formal wear, why not express that in the design itself? This groom's invitation to his groomsmen manages to tie up all the information needed in a neat little bow (pun very much intended!).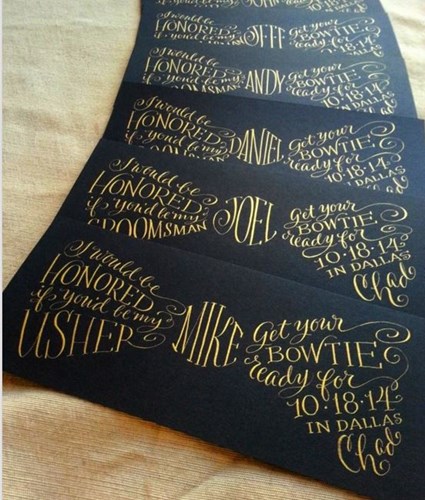 Image: letteringartstudio.com
Kids Party
A children's party is the perfect excuse to get creative with your theme! We adore this circus themed invite – it's fun, playful, and super memorable. The ticket stub would make a great keepsake too!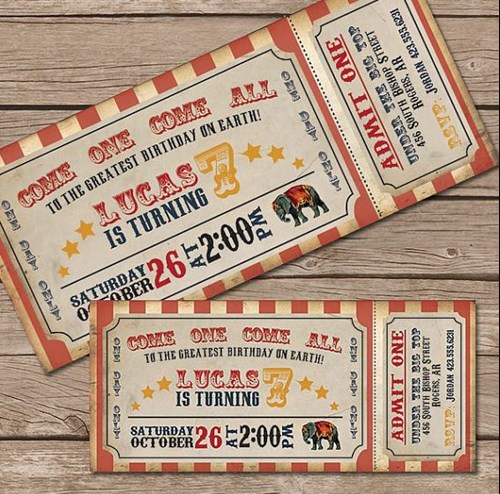 Image: etsy.com
Halloween
Hosting a scary movie night this Halloween? Make it official and send out invitations! We can't get enough of this super spooky invite. The layout is well thought-out and we're all for those winning illustrations!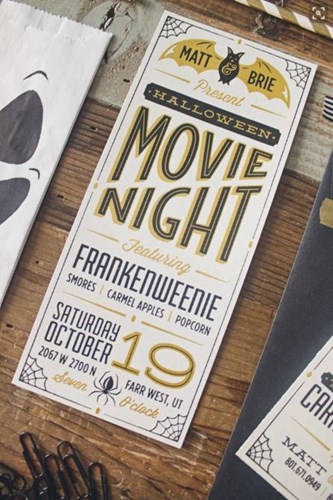 Image: designschool.canva.com
Christmas
Christmas is the best time to throw a big party! It would be easy to go with something painfully traditional, but as the invitations below demonstrate, there's always room to put your own spin on the seasonal theme!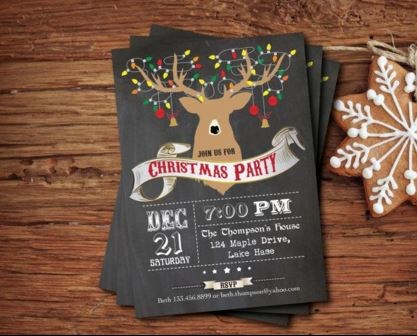 Image: etsy.com
Image: etsy.com
New Year
This style would look great on a DL invitation. The content is fun, the layout is clear and it's always a good idea to add sequins and glitter, especially when you're seeing in the New Year!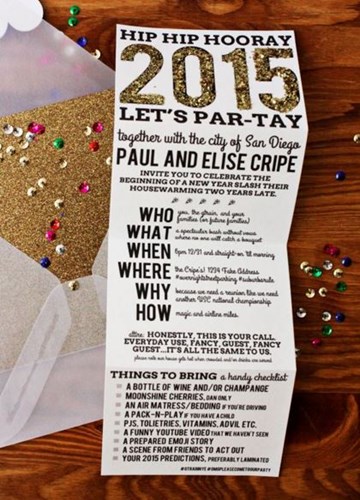 Image: eliseblaha.typepad.com
If these have inspired you then why not design party invitations yourself using our design online tool. If you do make sure to share it with us on twitter using @instantprint.