August 1st is Yorkshire day, and we couldn't be prouder. It's a day celebrated since its incarnation in 1975, what started out as a protest movement became county-wide pride. We're a mixed bunch at instantprint, from Barnsley-Bairns to Sheffield-Settlers, but no matter where we were born, our hearts belong to Yorkshire.
Which is why it feels right to celebrate some of the best business successes to come out of the most beautiful places on Earth.
Henderson's Relish

If you have never heard of Henderson's, you've missed out. It's a bit like Worcester sauce but much, much better. Kind of peppery in taste, it goes with EVERYTHING.
Henderson's is iconic in its home city of Sheffield, and is recognised by Yorkshire folk county-wide. Originally made in 1885, production has been entirely uninterrupted "since the first bottle was filled", they say.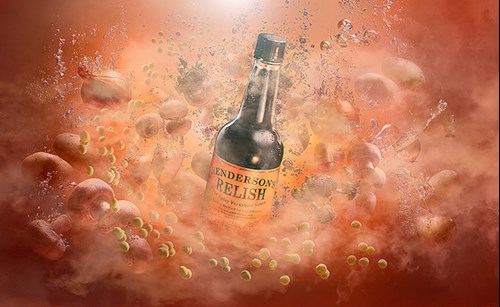 Image coypright of Henderson's
In 1910 the company was sold to the pickle-making Shaw family, and Charles Hinksman became the general manager. A few decades later, in 1940, he bought the company – and it's remained in the family ever since.
Henderson's Relish is still produced in Sheffield, only a short distance from the original site. They had to move for expansion in production – but the original building still belongs to the company and has the famous Henderson's Relish bottle painted on the side.
Kelham Island Brewery
Started in 1990 in the garden of The Fat Cat pub, the Kelham Island Brewery tapped into the upcoming craze for craft beer well before the hipsters got in on it.
Kelham Island is an area of refurbishment in the city. Previously the epicentre of Sheffield's steelworks, the former foundries and surrounding warehouses have been renovated into museums, restaurants, and new homes. The Fat Cat sits in the centre of it all.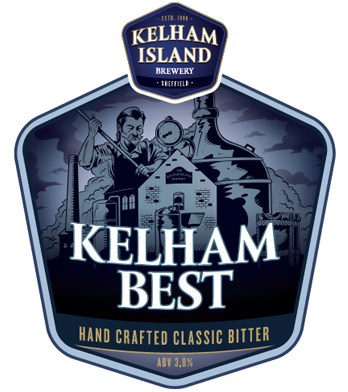 Image copyright of Kelham Island Brewery
When the brewery began in September 1990, it was the first independent brewery in the city for nearly a century. Initially, around ten barrels a week were brewed, but as word spread and demand grew, a new premises was built to cope. Opened in 1999, the new brewhouse turned out 50 barrels a week – and the old premises was converted to a visitor's centre.
Kelham Island is now the oldest brewery in production in the city, since all four major breweries (Whitbread, Hope & Anchor, Stones Brewery, and Wards Brewery) have closed since.
Demand kept on growing: capacity was increased to 100 barrels a week. The ales are sold in national supermarkets, at many pubs, as well as in The Fat Cat, of course. The names reflect the heritage: Kelham Best, and Pride of Sheffield, for example.
Asda (And Morrisons…And Marks & Spencer)
Yes, these national names all originated in Yorkshire.
Asda started out as a dairy company formed by a group of farmers in the 1920s, and grew through a range of mergers over the years. In 1999, the company was purchased by Walmart, a U.S retailer, the Asda head office remains in Leeds.
Morrisons was an egg and butter stall in 1899 at a Bradford market. In the 1960s a converted cinema became the first Morrisons supermarket, and the empire expanded to more than 500 supermarkets across the UK. The founder's son, Sir Ken Morrison, is still President, and the company headquarters in Bradford make it the largest public company HQ in Yorkshire.
Finally, Marks & Spencer started out in Kirkgate Market in Leeds in 1894. Originally named 'Penny Bazaars', Michael Marks and Tim Spencer created one of the most well-known global retail giants from humble Yorkshire roots. Even though their head office has moved to London, the company is proud of its Yorkshire heritage: the University of Leeds holds over 70,000 items from the company's history.
Even More Yorkshire Brands You'll Know (And Love)
It seems we're a foodie bunch, and always have been if you look at business successes from Yorkshire. As well as all the brands mentioned above, we've also got:
Fox's Biscuits (Take some time at the company shop in Batley for some tasty goodies!)
Rowntree and Terry's (York is the epicentre of chocolate, and the first motor vehicle in the city was a Rowntree promotional van)
Taylor's Of Harrogate (Yorkshire Tea, anyone?)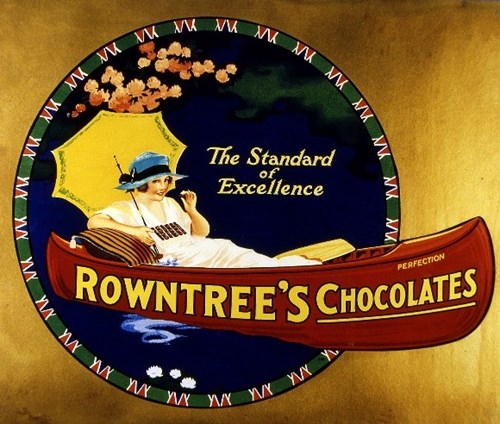 Image courtesy of Yorkshire Museums Trust
It's not just food brands and supermarket retailers that make Yorkshire special. We're a manufacturing hub, with some of the largest manufacturers in the UK based across West and South Yorkshire. That, of course, also includes…
instantprint!
Well, we couldn't ignore ourselves in this list, could we? It's not just food brands which come from this part of the country (although there are a LOT of those, it must be said!).
Our founders may not be Yorkshire lads by birth, but they sure are by spirit. James and Adam started their printing venture during their university days, at first printing flyers to promote their own club nights.
Friends soon asked them to do printing for a price, and the idea for instantprint was born. A small office up a looonnggg flight of stairs in Newcastle soon transformed to a 100,000 square foot manufacturing premises in South Yorkshire, when the team joined the rest of the Bluetree Group to become the UK's fastest-growing print manufacturer.
So there you have it: even more reasons to love, and visit, Yorkshire!
For those of you who are interested, you can read the whole instantprint story, from our founders' days at university to our 10th birthday party (ft. a mechanical bull!) right here.