A Perfect Bound Booklet will present you with a great opportunity to wow your audience. As one the most sturdy, proficient and professional-looking binding types, it's well-suited to any booklet that will be kept and referred back to; such as novels, brochures, guides and look books.
When it comes to setting up your Perfect Bound Booklet for print, there's a lot to consider. Each booklet has to have a double-sided cover which includes the front, spine and back, plus the pages inside. While this might seem complicated, we're here to help every step of the way, which is why we've created this useful guide to walk you through the process…
1. Select Your Size
First thing's first, you'll need to settle on the size of your booklet. We have a huge array of options available, each one offering up its own unique benefits…
The A4 has ample space for all your nitty gritty. It's the perfect fit for prospectuses, corporate brochures, magazines or programmes.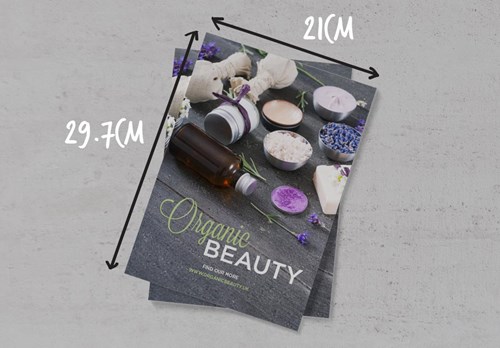 The popular A5 is cool and compact and works great as a catalogue, programme or magazine.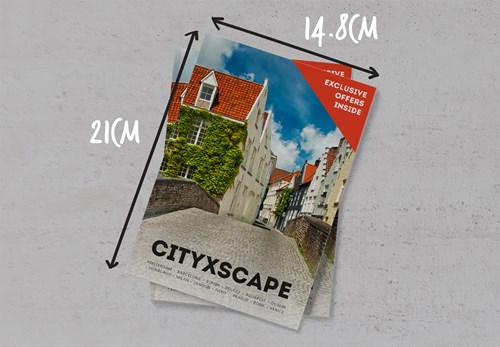 The pocket-sized A6 is both practical and fun. It's ideal for city guides, catalogues, brochures or manuals.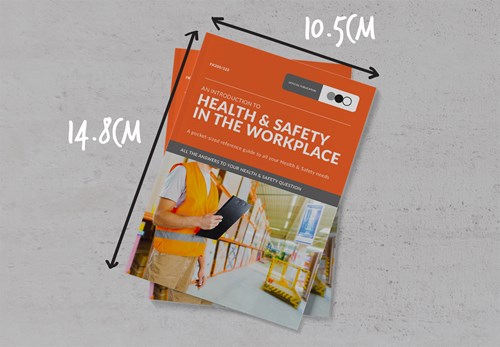 If you fancy mixing it up a bit, opt for one of our landscape options. Available in A4, A5 or A6 sizes, they'll give your content a whole new perspective.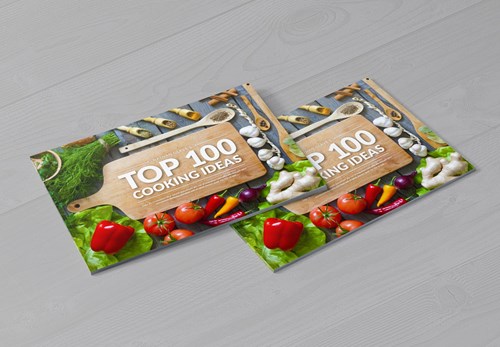 How about going a size that's built to break the mould? Our 210 or 148mm Square booklets are spot on to use as magazines, event guides and look books.
Last up there's the DL. Sleek, smart and sophisticated, it's ideal for stylish drinks menus, price lists, directories and guides.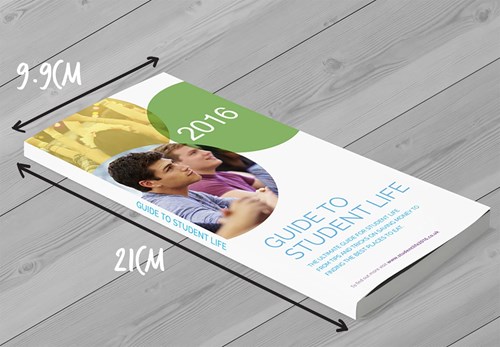 No matter which size you settle on, all of our Perfect Bound Booklets are printed with 150gsm Silk inners and a premium 350gsm Silk cover. Even better, they come with a choice of Matt, Gloss or Velvet lamination to finish your design off perfectly.

2. Design Dos and Don'ts
When designing for your Perfect Bound Booklet, there are a few essential dos and don'ts that you need to consider:
For the cover….
DO take into consideration what the entire size of your document will be. This is when your front page, spine and back page are joined and laid flat.
DO keep in mind the safety zone is 6mm. This allows room for the document to fold.
DO consider how the spine folds and how his will affect your artwork. For the outside cover, the spine will fold out; for the inside cover, the spine will fold in.
DON'T place any design on the inside of the spine as the glue won't take to the cover.
DON'T use any fonts that are smaller than 6.5mm as they won't be readable once your booklet is printed.
For the inside pages…
DO bear in mind that the safety zone is 6mm.
DO make sure that all text sits within the safety zone so that nothing will be hidden once the page is glued to the spine.
DO be careful when placing images over the binding edge. Your artwork may be hidden by the spine.
DON'T venture outside of the safety zone as some of your design might be cut off!

3. Supply Your Artwork
Here comes the tricky bit. Depending on the amount of pages you need, the document size will vary ever so slightly. To ensure you supply your artwork at the right size, we recommend you stick to these specifications:
A4 Portrait
Size: 420mm x 297mm
Colour: CMYK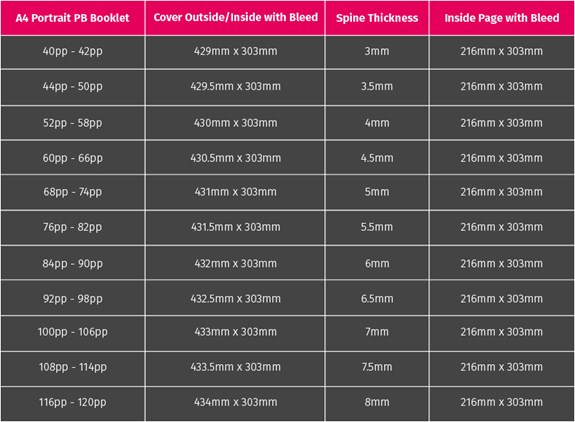 A4 Landscape
Size: 420mm x 297mm
Colour: CMYK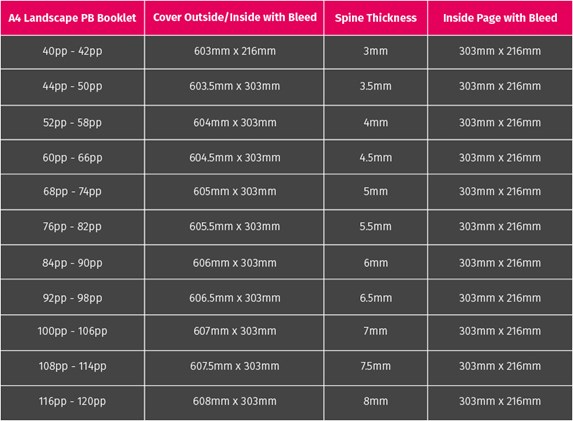 A5 Portrait
Size: 210mm x 148mm
Colour: CMYK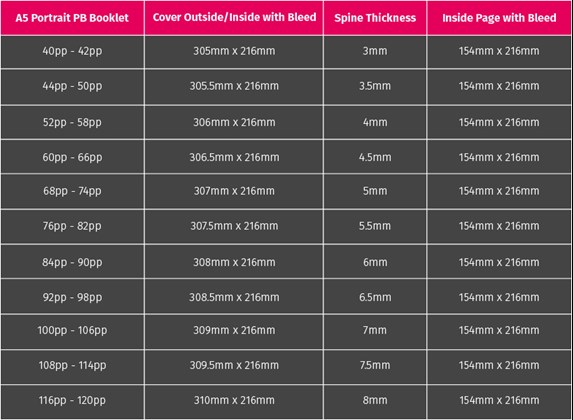 A5 Landscape
Size: 210mm x 148mm
Colour: CMYK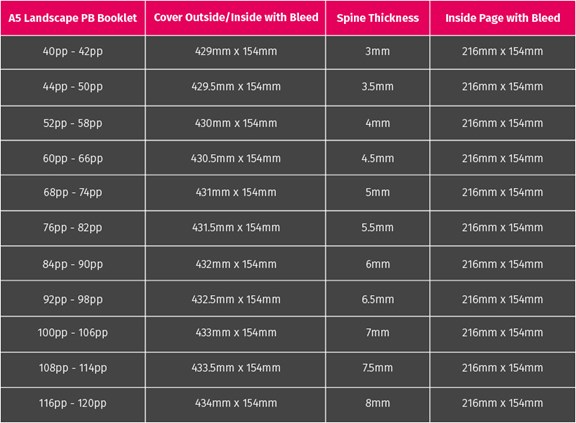 A6 Portrait
Size: 105mm x 148mm
Colour: CMYK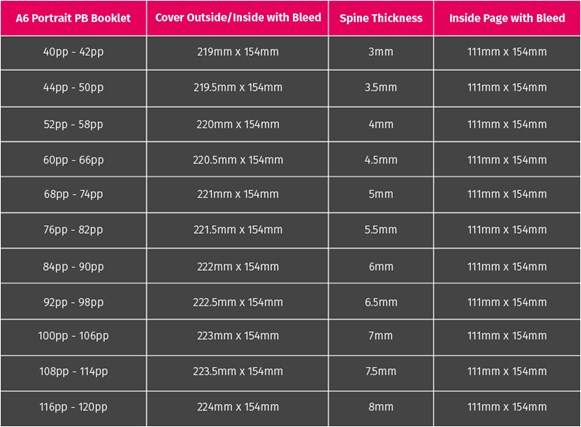 A6 Landscape
Size: 105mm x 148mm
Colour: CMYK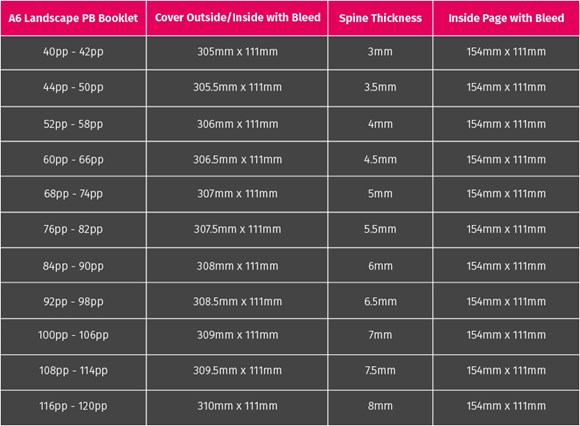 210 Square
Size: 210mm x 210mm
Colour: CMYK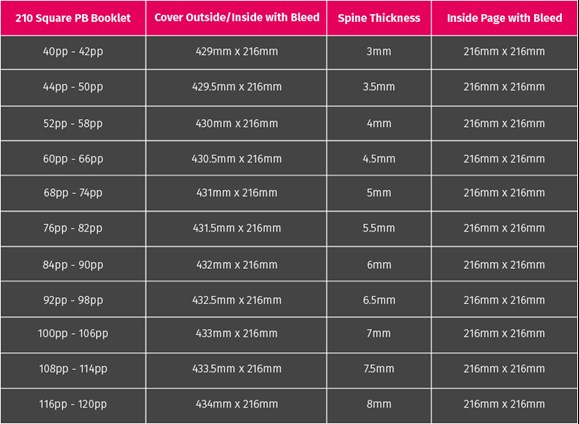 148 Square
Size: 148mm x 148mm
Colour: CMYK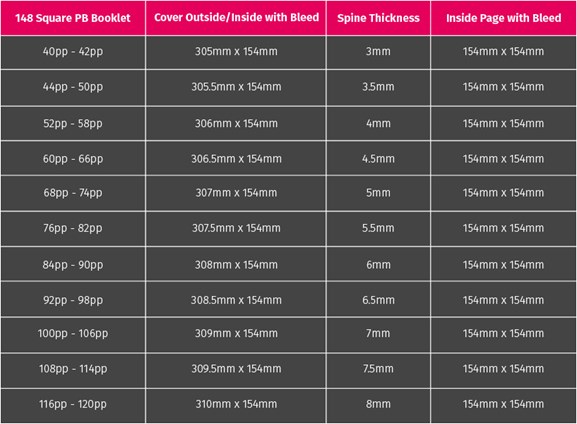 DL
Size: 420mm x 297mm
Colour: CMYK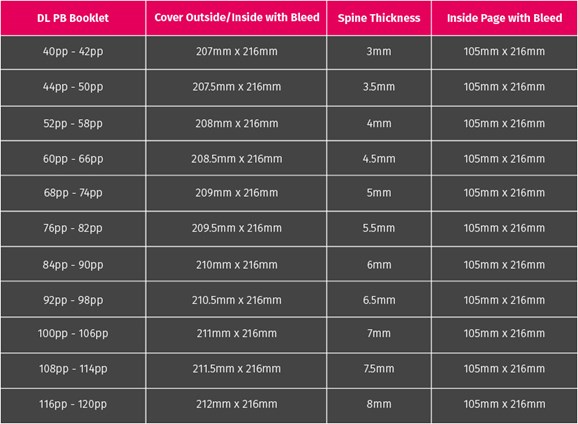 Feeling confident and ready to roll with your Perfect Bound Booklet design? If there's anything at all that you're still unsure of, get in touch. We're always happy to help.