There are lots of benefits to revamping your brand, from re-engaging your audience and attracting a new one to ensuring that you embody the latest trends to position yourself a market leader. While it's important that your core values remain the same, there's no harm whatsoever in being flexible with your branding. Just look at Microsoft, who went from having a funky, psychedelic logo in the 70's to the sleek, sophisticated version that we see today; proof that keeping on trend is great for business!
A brand refresh is like a new haircut, you can either trim the dead ends to freshen it up or completely transform your look. The best thing is, there are plenty of ways to do this; you could change your company colours, design a new logo, update your website or maybe go with a new tone of voice. However you decide to make the change, you're going to want the right tools to help you unveil it to the world. That's where we can help, with everything you'll need to showcase your brand makeover in style!
Business Cards
Your business card is essentially the face of your brand, so it's important that it keeps in line with your new branding. Make sure that it's designed using your brand colours, with your logo and contact details taking centre stage. If you've revamped your tone of voice, you might want to include a short and sweet tagline to get people intrigued. If you have a shiny new website, make sure the URL is loud and clear on the card. The great thing about business cards is that they allow you to get creative with design, no matter which size or shape you opt for. Take them to networking events, hand them out to potential clients and always have them handy for when opportunity knocks.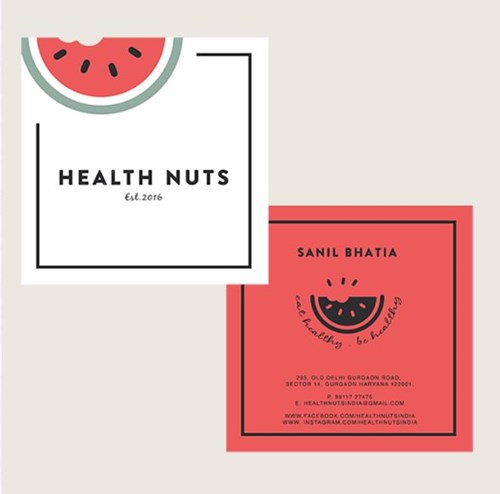 Image: atfirstblink.com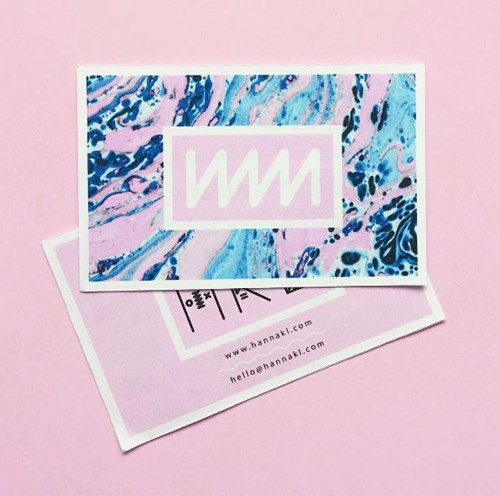 Image: instagram.com
Letterheads
A brand refresh gives you the perfect opportunity to stock up on new stationery, such as letterheads, which are sure to wow your recipients when styled with your new look. Not only will this help to cement your new brand identity and increase brand engagement, it will also ensure that people know that the letter has come from a legit business – even if they don't instantly recognise your logo!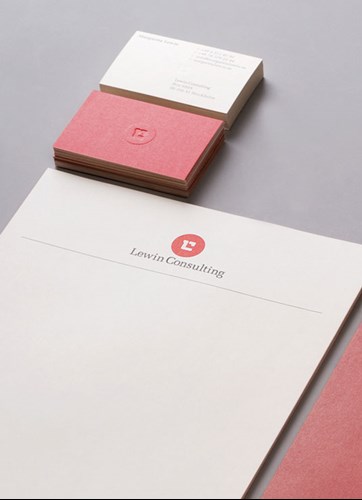 Image: creativebloq.com

Correspondence Cards
Sending correspondence cards to important contacts presents you with an effective way to introduce your new branding, while also adding the personal touch to business. Use them to send a handwritten thank you to investors, to invite guests to an event you're hosting, or as a way to offer your customers a loyalty discount. Be sure to include your logo and a link to your website, but beyond that keep it short, sweet and relaxed. Correspondence cards give you the perfect platform to showcase your brand personality, so don't hold back!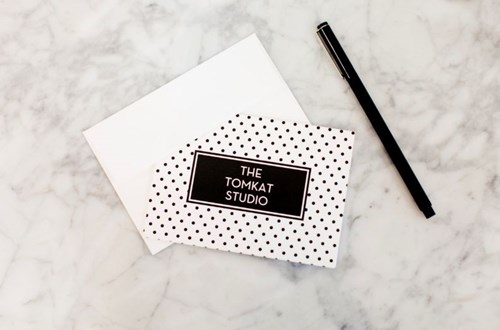 Image: thetomkatstudio.com
Compliment Slips
It may not seem like a huge detail but compliment slips are great for marketing your brand identity. Anything that allows you to use your logo and branding helps to make more people aware of your business. What makes compliment slips so useful is that, like correspondence cards, you can tailor them to be more personal, which can help your business come across as caring and loyal to its customers and colleagues, enabling you to build long-lasting relationships in the process. Use them to send thank you notes to customers or supportive messages to fellow local businesses. With a short, handwritten note and a dash of your new branding, you're sure to leave a mark on your audience.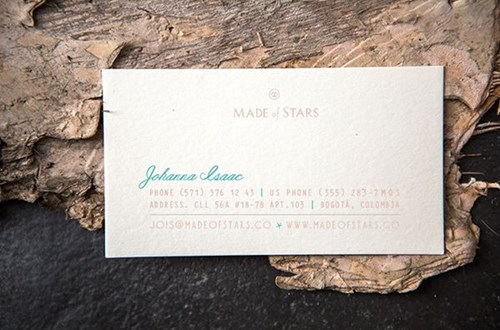 Image: fivestarlogo.com
Booklets
When it comes to brand identity, there's a lot you can do with a booklet. Perfect for the likes of brochures, catalogues, menus and magazines, a booklet presents you with a great opportunity to roll out your new branding. If you've changed your company colours, use them as a palette for your design. If you've adapted a new tone of voice, use the ample content space to really show it off. You could even use a booklet to create brand guidelines, so that both new and existing staff can refer to it if needed. With so much versatility, a booklet is the ideal platform for your brand refresh.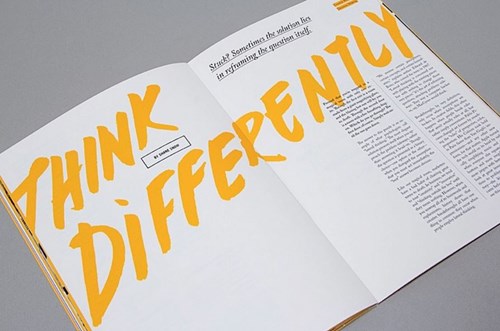 Image: abduzeedo.com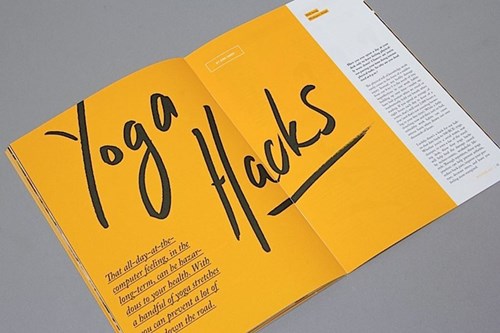 Image: abduzeedo.com
Presentation Folders
If you plan to go to an event to showcase your new and improved branding, it's a great idea to put a welcome pack together to hand out to potential clients. Presentation folders are ideal to hold all the documents and samples in your pack. Not only do they look professional, but they help to keep everything clean, tidy and organised. As your welcome pack should represent the look and feel of your business, it's important that your presentation folder is styled using your new branding. When it comes to brand identity, the more consistent the better!
Image: instantprint.com
If you need any design tips or help with your brand refresh, be sure to check out our blog for all the advice you'll need.