We've all been there. One day you're smashing through the to-do list and feeling like a superhero, the next you're burying yourself in your blankets, willing it to be the end of the day already! This feeling is especially common at this time of year, when Blue Monday rears its ugly head. Labelled 'the most depressing day of the year', this mid-January milestone is often associated with a plague of bad weather, post-Christmas credit card debt and a frustrating lack of motivation all round.
In times like these we could all do with a pick-me-up; a cheerleader; a reminder that we're stronger, more capable and more awesome than we think. A fun and easy way to achieve this is to adorn our walls with uplifting, inspirational posters to help us banish those Blue Monday lows.
In the last few years we've seen an influx of Pinterest-worthy poster prints that work to boost our moods and productivity. And as January on a whole is always a long slog of a month, where our resolutions start to die off and our moods are dampened by the weather, we thought we'd put together a few of our favourite motivational posters to pick you up and keep you focused on those new year goals!

1. If you're anything like us, you might sometimes feel a little overwhelmed by your ideas and goals and how to achieve them. This gorgeous poster from Itty Bitty Book Co puts everything into perspective in a calm, clear and captivating way.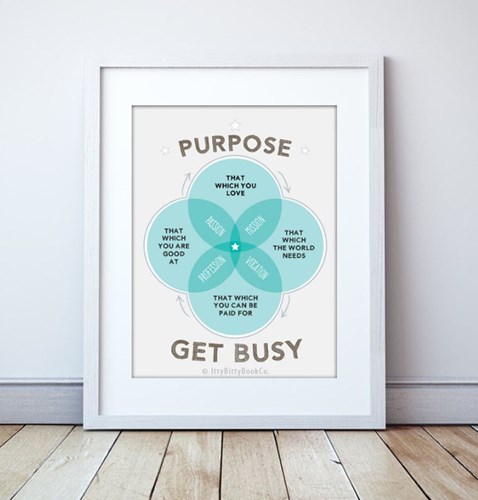 Image: etsy.com

2. How great would it feel to start each day seeing this fierce affirmation on the wall? In those moments when you feel discouraged or unqualified, this is exactly the message you need to reignite that spark and launch you into action!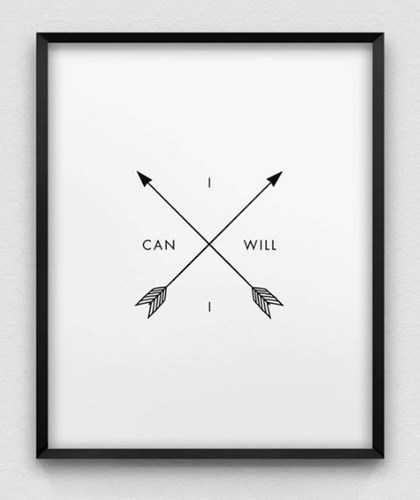 Image: etsy.com

3. Spending too much time staring at a screen? This poster serves as a gentle reminder to get back to basics once in a while. A handwritten letter is much more personal than an email, and putting pen to paper is a great way to stimulate your creativity.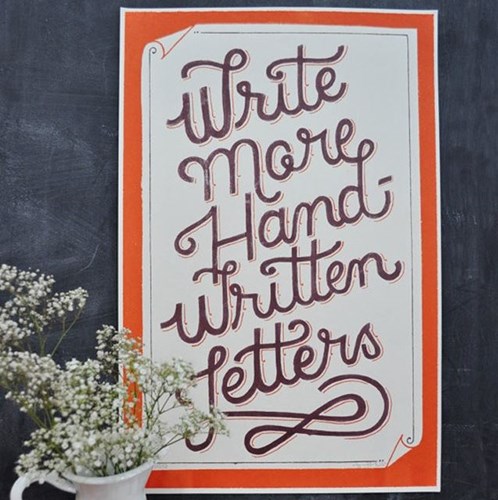 Image: pinterest.com
4. No matter how good your intentions are, it's so easy to boycott exercise in favour of a Netflix binge or a nice lay in! This poster reminds us that it's fine to enjoy a little downtime, as long as you get in your work out first!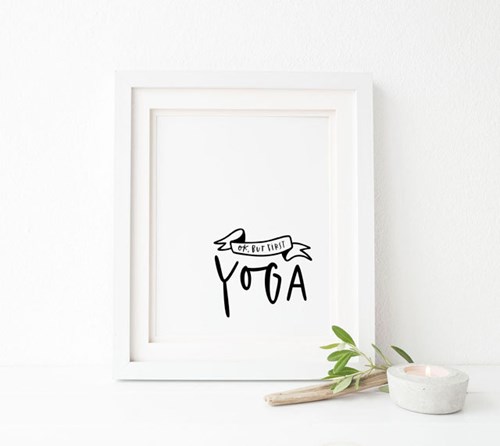 Image: pinterest.com

5. If wanderlust has you obsessively searching for the next must-see destination, or you're currently working hard to save for your next trip, then this poster is for you!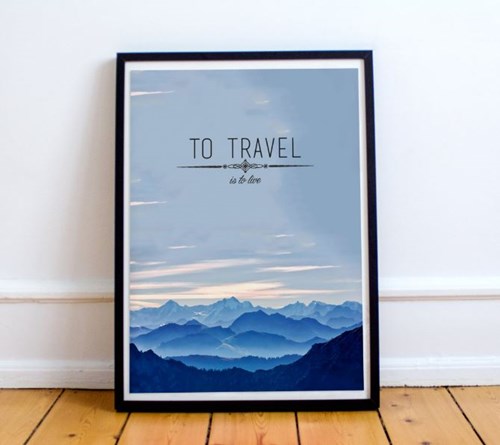 Image: etsy.com
6. At certain points throughout our lives we might come across people who go out of their way to make us feel inferior. This simple but effective poster prompts us to never let these people dim our shine!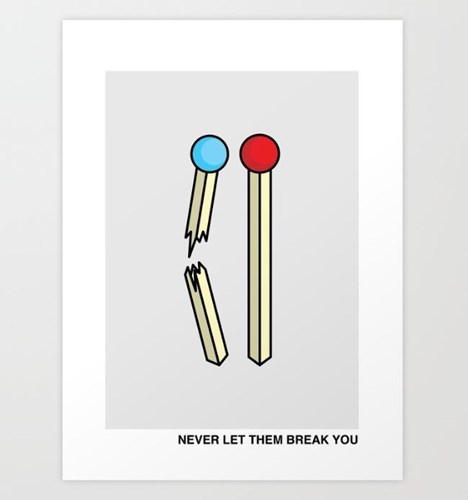 Image: society6.com

7. For the days when being an adult gets a little tricky, this poster reminds us to embrace our inner child, live in the moment as kids do and look to the funny side of things.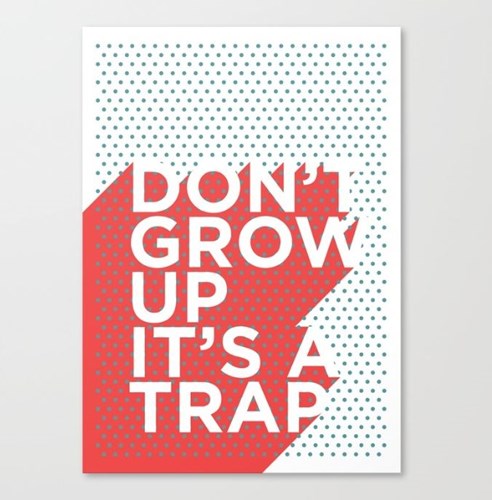 Image: society6.com

8. Not only is this a cracking quote from French artist Edgar Degas, it's also a little push for all the creators amongst us to think about the purpose of our art.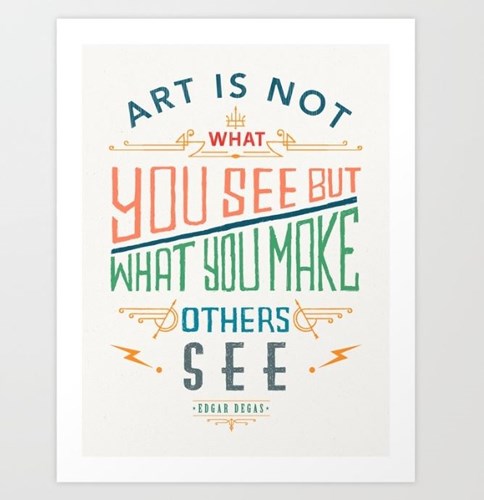 Image: society6.com

9. There's nothing like an uplifting song lyric to get you through the day! This ode to Rihanna's 'Diamonds' not only has us singing out loud, but also gives us words to live by, in every aspect of our lives.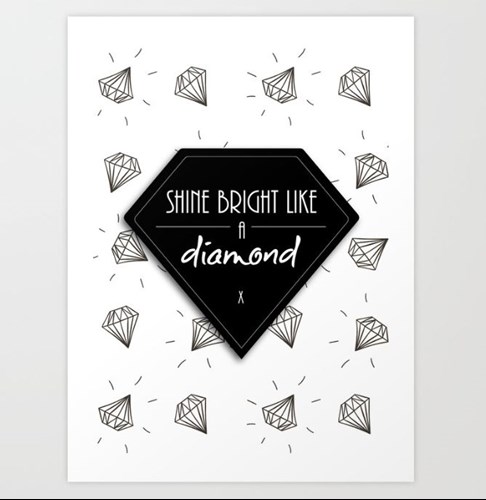 Image: society6.com
10. We certainly can't argue with this poster! Sure, it's important to take care of ourselves, eat healthy, work out… blah blah. But occasionally it's good to remember that life is short, and cake tastes amazing!
Image: notonthehighstreet.com
11. Sometimes you need a hearty manifesto to keep things in check. This one has it all, acting almost like a check list of how best to live! No matter what stage of life you're at or what situations you might be struggling with, you're sure to find a nugget of relatable advice buried in there somewhere! It's the poster that keeps on giving!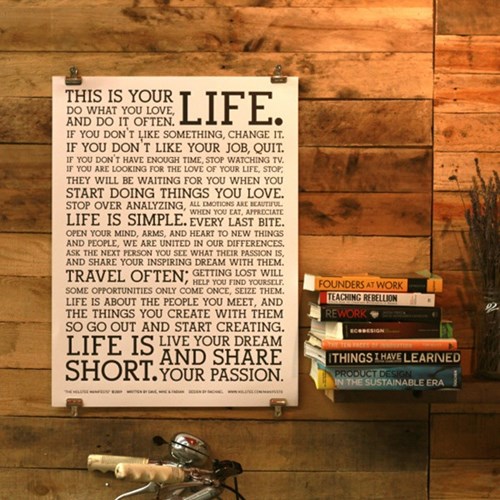 Image: brit.co
12. We couldn't write a blog about motivation without including some wise words from Albus Dumbledore! Not only is this poster perfect for Harry Potter fans, it also serves as a wakeup call for anyone who forgets to live in the moment.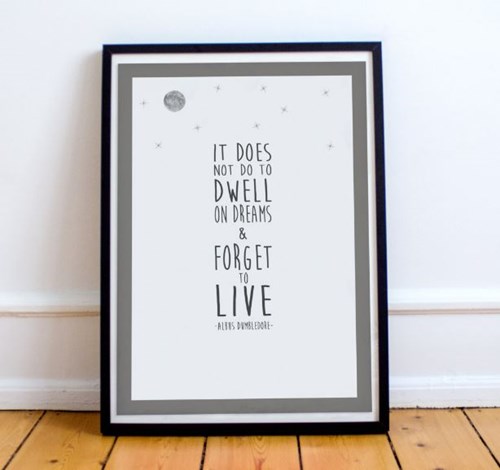 Image: etsy.com

13. Self-doubt and fear of failure can be fatal to dreams and ambitions. If you're passionate about something and good at it, then it's time to push those fears aside and realise that you're born for it! But just in case you need a reminder, stick this on your wall!
Image: visioncity.biz

14. Challenges are there to keep us on our toes, so if things aren't going to plan, don't panic! It'll only make you stronger and more adept in the future. As this poster so brilliantly puts it, 'a smooth sea never made a skilled sailor'. This is definitely one for the office wall!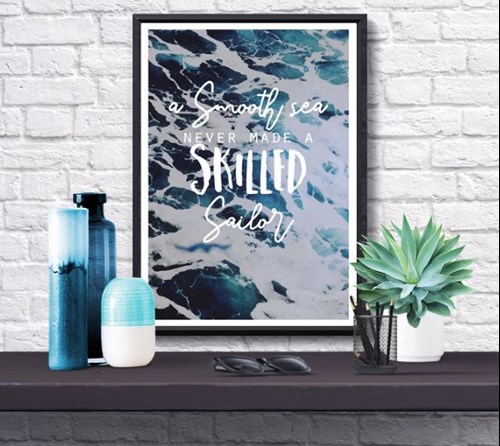 Image: etsy.com

15. For all the adventurers and explorers amongst us, this poster is ideal. If you ever hit that mid-week slump where work is building up and you're feeling a little uninspired, pop this on your wall to get you pumped for all those weekend adventures. It'll soon stir up all the motivation you need to get through the week!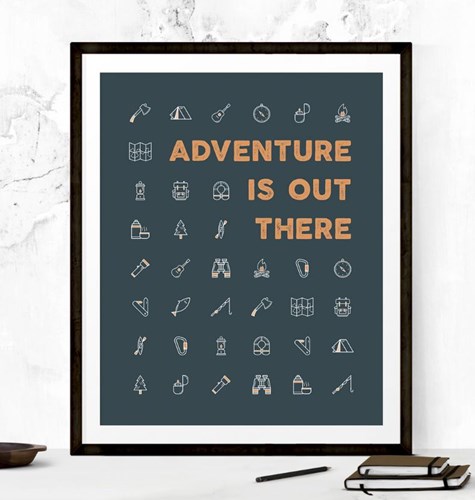 Image: etsy.com

16. Smart, simple and straight to the point. Whether you're working hard towards a goal, raising a family, saving up for a house or car or trip, or hitting the gym to get stronger and healthier, you are killing it. Even if you don't always feel it, as long as you're doing, you're winning!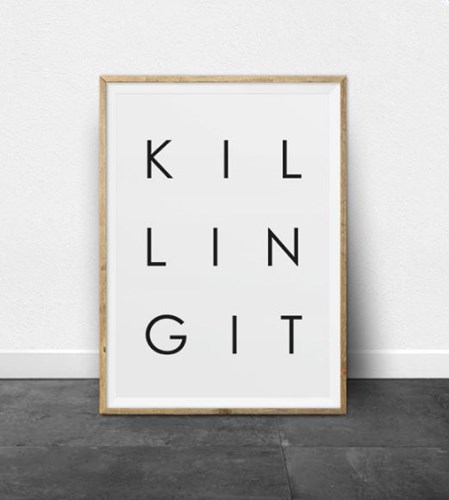 Image: pinterest,com
Feeling motivated and ready for the week ahead? Get out there and smash it! Don't forget that even if you're having a bad day, no one can do it like you can! And in case you need an occasional reminder, you can always pick up an encouraging poster!