So, you've just received your brand new totem banner stand – the latest in recyclable banner printing – and all that's left is to assemble it. Totem banner displays are one of the quickest and easiest banners to assemble. Here are our instructions for setting up yours in no time at all.
1. Fold up the two tabs on the base so they're upright
2. Fit the strut card into the slots in each tab
3. Fold the banner along the crease lines
4. Peel off the sticky strip
5. Press the tab sticky side down to the opposite side of the banner
6. Apply pressure to the sides of your flattened banner graphic to pop it open in a convex shape
7. Slide the banner over your base
Here's a visual to help you nail it: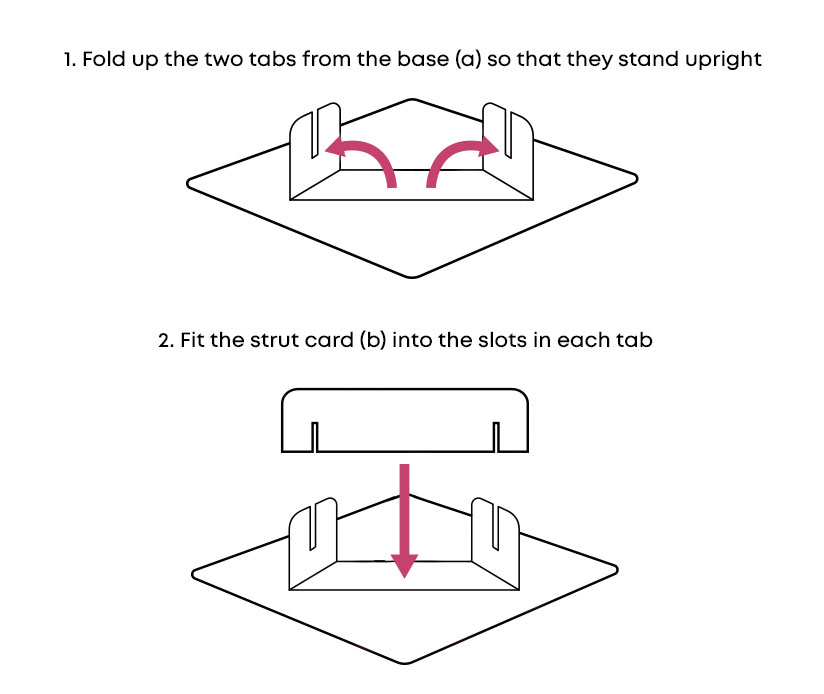 And that's it! If you have any further questions, get in touch with our team here and we'll be happy to help.