Delve into the psychological impact of shop layout and uncover the power of the loyalty card in our top tips for encouraging customers to buy more…
Environment
In order to encourage your customers to buy more in your shop, it is important to create the optimum environment for sales. You will want your customer to spend longer in the shop and to feel inspired and relaxed. Key components to consider are window displays, shop layout and even the music that you play, as each will contribute to the overall feel of your shop.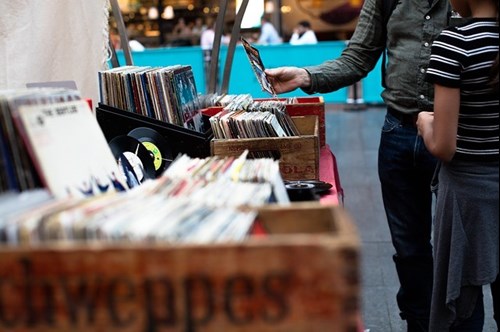 Window Displays
A well-curated window display is a fantastic way to inspire footfall and communicate your brand values. Place your most attractive products in your window along with offers or promotions on Roller Banners. The visuals you use in your window display should flow seamlessly into the shop to draw your customers in and keep your brand consistent.
Shop Layout
You can guide your customers through your shop in any way you want just by using a well-designed shop layout. Combine this with strategic product placement and you're on your way to success! Loop based floor plans can work really well as they guide the customers around the whole shop before ending at the till – this easy route can also help customers to feel calm.
Top tip: Customers tend to turn right after walking into a shop so place your best selling products there.
Music
It is important when selecting your music to consider how you want your customers to feel when they are in your shop. This will largely depend on your brand and the product you are selling. For example, if you are selling candles it would be best to choose relaxing music, whereas a clothing shop might go for a more upbeat playlist.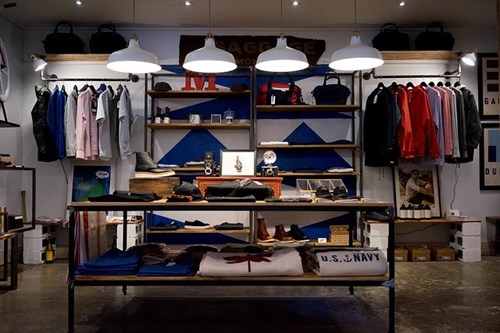 Persuasion
Persuade your customers to buy more with clever tricks and well-placed promotions. Use cards and posters within your displays to give your customers more information and take advantage of the psychology of colour to increase urgency and appetite…
Strut Cards
Use strut cards within your displays to give your customers more information about each product or promote an offer. They may only make a small saving, but pricing strategies like these are effective in making customers buy more than one product. These cards can also be changed when you get new promotions.
Loyalty Cards
Encourage your customers to come back for more by handing out stamp-able loyalty cards. A customer will be more likely to choose your shop over a competitor if they think they will get something in return for their loyalty.
Colour
Colour can be used intelligently to evoke emotion in a customer. For example, the colour red can be used to create a sense of urgency and yellow can be used to increase appetite. Absence of colour can also be effective when encouraging a customer to spend longer in your shop as clean white spaces can create feelings of serenity.
Read more about how to use colour in marketing in our previous blog post.
Do you have any great ideas on how to encourage sales in your shop and get people coming back for more? Let us know on Twitter or Facebook!