If there's one thing we like it's great design, so when we see beautiful designs combined with a sustainable business model, we're all ears!
We recently spoke to Shalize from Madia & Matilda, a luxury clothing label specialising in upcycled and sustainable fabrics. We wanted to see how she uses print to promote her business and delve into the background of the company.
Based in Gloustershire, Madia & Matilda was born in 2013 after the founder pursued her passion for beautifully crafted clothes. Whether it's turning old garments into new designs or simply creating stunning pieces from sustainable fabrics, she wanted to keep heritage and craft alive with an innovative twist.
Shalize, Designer at Madia & Matilda, creates all the artwork for the brand and uses a clean, light and airy photography style with the clothing at the heart of the images. Each piece is lovingly created from precious garments and textiles making every item very special and this is reflected in their marketing materials.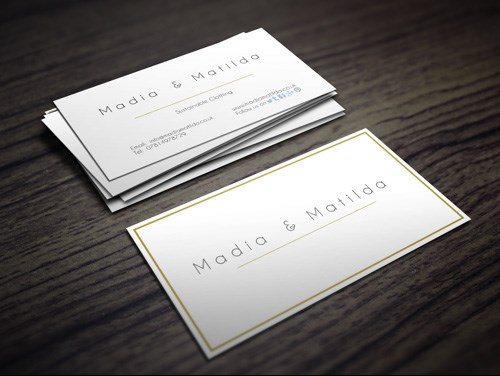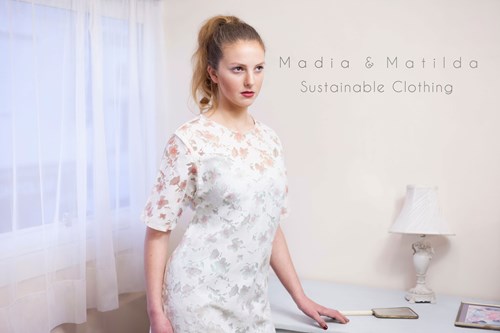 She regularly puts together look books filled with key pieces to showcase the collections and take these to any trade shows that they attend. They also regularly create pop up shops and use leaflets and posters to promote the events and to show off their stunning garments. Shalize said, "We really like the flyers and how you provide such a great variety of print options."
When we asked Shalize what has been the most exciting point so far of running her business, she said, "Being awarded a prize for sustainable initiative and our catwalk event at the Empire Casino."
We love the inventive style of Madia & Matilda and the idea of prolonging the life of old garments, so we asked Shalize for one piece of advice that she would give to new businesses just starting out. "Trial everything because test marketing is good practice for the future!"
So there we have it, another great story from an inspiring business!
Fancy featuring on our blog? From flyers and posters to roller banners and booklets, get in touch and tell us who you are, what you do and how print impacts your business!