Challenge friends and co-workers to a fast-paced penalty shoot-out game with this free downloadable table-top football pitch.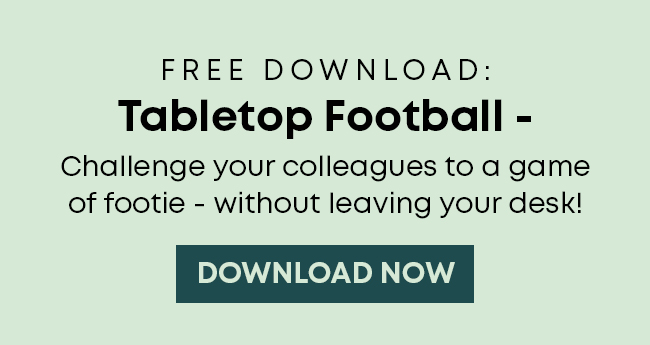 Tabletop Football Instructions
In this fast-paced penalty shoot-out, each player takes it in turns to score goals.
Players: 2
Equipment required: a coin
Flip the coin to decide who's shooting first. The other player will be the goalie.
The goalie should create a V-shape with their index finger and middle finger. Place the tip of each finger at either side of the goal to create goal posts.
The player whose turn it is to score places the coin on its edge at the half-way point on the board and tries to roll the coin into the goal. The coin can only be rolled once per turn.
Take it in turns being the goalie and the shooter – the first to five wins!
Tag us in your attempts on social media using #instantprintuk or @instantprintuk.