Stickers are a marketing tool you can have a bit of fun with. Slap them on everything in sight to get your brand name out there or why not take one of our four ideas for creative uses for stickers on board. Let's get stuck in…
Pretty Packaging
Putting some customised stickers onto your product packaging is an easy way of keeping all orders and promotional materials in line with your branding. Personalise some plain packaging with a company logo, pop a festive flourish to your Christmas deliveries or add a circle sticker to seal your written correspondence letters.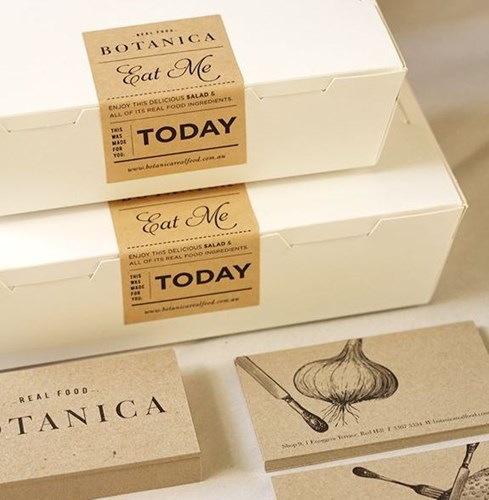 Image: thedieline.com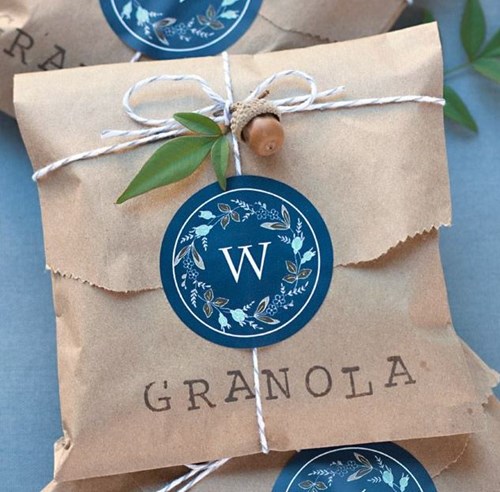 Image: myownlabels.com
It's all about the likes
Social media is now a big part of most marketing campaigns. It's not only a great tool for immediate promotions and time sensitive announcements, but it's also great for sparking up conversation with your customers and telling them about important news and updates in your sector. This being said, your efforts may go to waste if no one is following you. With a simple 'Follow us on Twitter @bigbusiness' on your sticker you should be able to get some more followers and a bigger audience to hear what you have to say.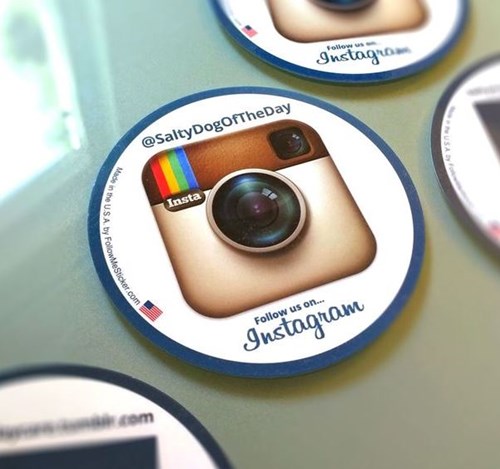 Image: followmesticker.com
Take it to the event
Attending an event presents the ideal opportunity to add a set of stickers to your marketing mix. Offer them to people with your company name and logo when they walk by or enter the venue. Put your stand number on them to guide them to your area or just create a fun hashtag with no other explanation. The mystery often gets to the best of us and it can prompt a quick search and a follow on social media.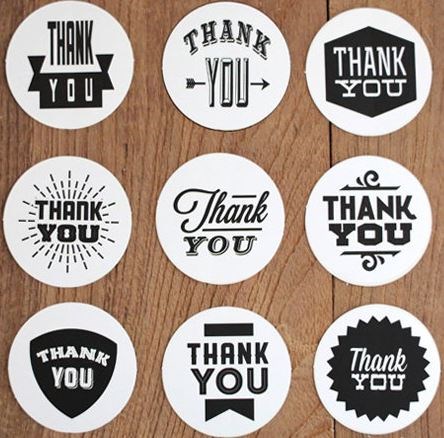 Image: etsy.com
Just for fun
There's something really nostalgic about stickers. With fond memories of sticking them to school books or pencil cases, not many can resist the urge to peel and stick. Reward stickers, birthday badges, Christmas stickers… the list goes on.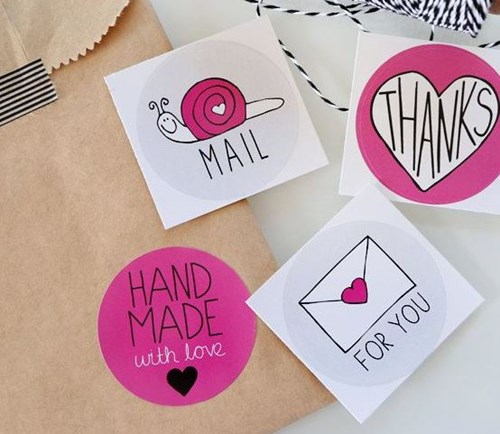 Image: etsy.com
Whatever you use your sticker for, just follow these 3 tips and you'll be a bona-fide sticker maker in no time!
Keep it simple
Use your brand colours
Don't cram too much in
Have you created some jazzy customised stickers recently? We'd love to see them on twitter @instantprint