The festive season is upon us once again, but with so many UK employees still working from home, the spread of Christmas cheer amongst co-workers is likely to play out a little differently in 2020.
Whilst in previous years, the annual debate regarding the appropriate time to start blasting out Christmas songs in the workplace before 9 am would likely have started weeks ago, this year, both bosses and co-workers up and down the country will undoubtedly be looking for alternative ways to spread some much-needed holiday spirit.
Naturally, when it comes to aspects of office life, such as the holy grail of work events – the annual Christmas party – there will be a number of disappointed employees, with 62% of workers reporting that their Christmas celebration is cancelled this year, but we're here to reassure you that it's not all doom and gloom – especially for those hoping to cut back this holiday season.
We wanted to find out more about the savings the average UK employee may be making thanks to the upcoming virtual festivities, AKA team drinks via Zoom and yet another quiz.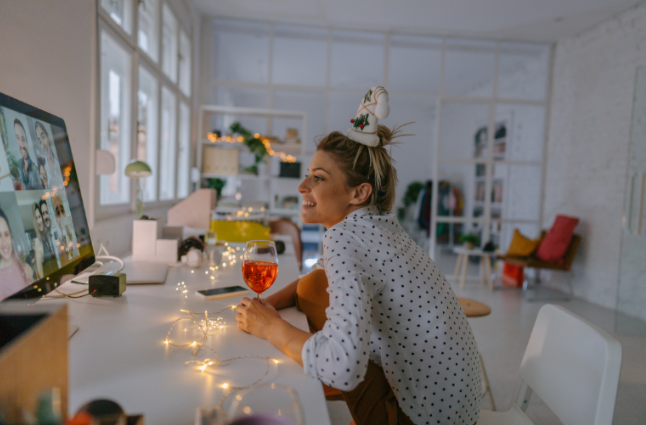 Sacking-Off Secret Santa
Ahhh Secret Santa. A yearly occurrence across many businesses which splits the opinion of co-workers up and down the country and will likely leave with a rather questionable pile of gifts usually sourced at the local petrol station, or, if you're lucky, with a bottle of your favourite tipple.

As such, many of you will count yourselves lucky, as working remotely has put the brakes on Secret Santa 2020, saving you not only a tenner, but also the inevitably questionable office gift exchange you have to hide from your manager – you can see some of our favourite entries to last year's competition here.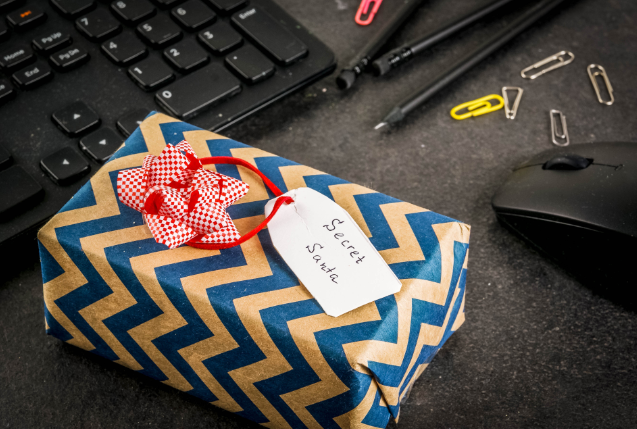 Last year, our research found that the average sum paid out by UK employees on workplace secret Santa was £10 exactly. With this in mind, we calculated that avoiding the annual Secret Santa tradition will save UK workers a staggering £280million combined.
This equates to:
280 million Terry's Chocolate Oranges¹
59,701,492 Medium Big Mac Extra Value Meals²
14 million classic Christmas puddings from Harrods³
350,438 iPhone 12s4
3,626 Brand new Tesla Long Range Model S cars5
The Office Party Goes Online
Despite the complications of ensuring you comply with government guidelines and social-distancing regs, the hustle and bustle of the festive season, more specifically the Christmas do, looks set to go ahead for many, albeit digitally this December.
Although a digital party may not hold the same glitz and glam of your usual celebrations, a change in plan this party season does spell some pretty substantial savings for UK employees, thanks to cutting back on the usual prep and primping we find ourselves investing in ahead of the big event each year.
We crunched the numbers and found that a whopping £4.3 billion will be saved by UK workers as a result of not going to a Christmas party. This means, that on average, UK employees are set to save £138.97 per head from the likely cancellation of their traditional work Christmas party. This equates to more than double the cost the average Christmas dinner in 2020.

But what exactly would we be splashing the cash on under normal circumstances?
All I want for Christmas is… a sparkly frock and 20 chicken nuggets for the ride home
Perhaps not surprisingly, the biggest expense typically made by Brits is on a new outfit or jewellery for the occasion, with the average person spending £40.51 on new clobber for the big night. If our fashion choices for the majority of the year is any indication, the dress code is likely to be more on the casual side for Christmas 2020.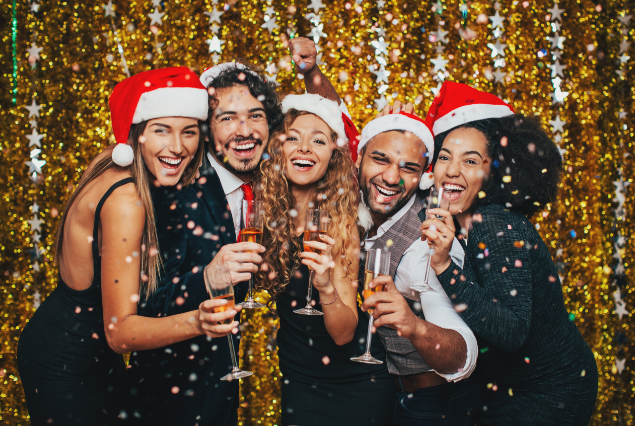 Clothing was closely followed by booze, with most of us spending around £38.58 on drinks on the night of the festivities. With the cost of the average pint on a night out setting you back £3.94, and a small glass of wine averaging £4 in the UK, we look set to be making plenty of savings here too.
Of course, after a heavy night with your work pals, a takeaway meal on the way home is an absolute essential, with Brits spending an average of £12.15 on fast food at the end of the night.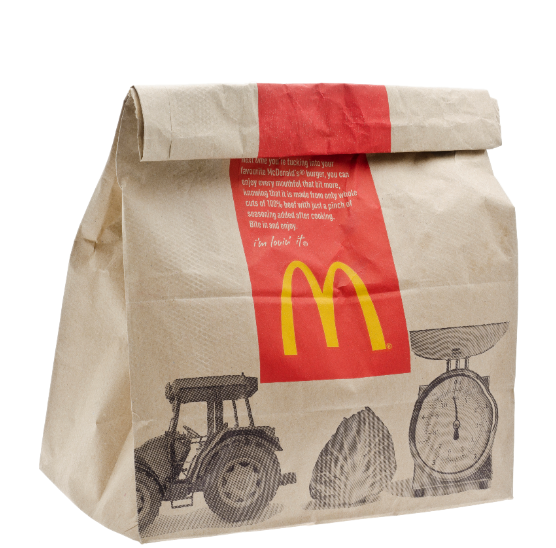 Seemingly, some of us will make bigger savings here than others, as shockingly our survey found that twelve pounds worth of McNugg's doesn't quite keep the hunger pangs at bay for everyone, with 5% of UK employees admitting to splashing out up to £50 on food after their festive shindig.
And, not forgetting the cash saved on the cost of taxi fares to and from the event, adding up to an average of £19.41 in total!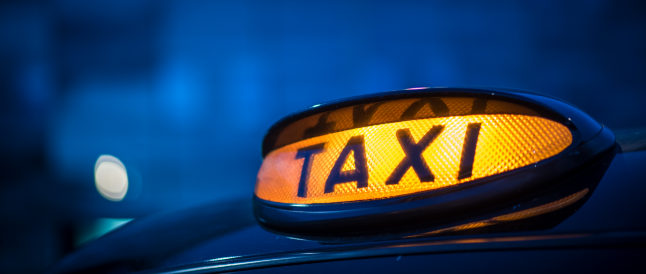 So, who are the biggest spenders look set to save a pretty penny during this low-key Christmas party season?
Hey Big Spender
When it comes to the age-old North vs. South divide, Southerners were found to be the biggest spenders, with those from cities in the South of England typically spending £171 on their Christmas night out, inclusive of drinks, clothes, hair and makeup, accessories and a taxi home – not forgetting that all-important takeaway.
Northerners live up to their frugal stereotype, with those in more Northern cities doling out £31 less than their Southern friends and spending an average of £136.85 on their Christmas night out.

It may surprise some to hear that London is not the most expensive night out, with the average punter spending £47.97 on Christmas drinks. That title goes to Bristol, with workers spending an average of £51.52 on booze at the Christmas party.
Our figures suggest that we should all move to Norwich, with the Christmas drinks costing just £21.59 on average, cheaper than any other city we surveyed!

Saving on a new frock this party season will be music to the ears of those from Birmingham, with workers living in this fashion-focussed city spending an average of £45.15 on clothes for the party each year, meaning that Brummies tend to spend more on clothing than any other city asked. Perhaps unsurprisingly, women were found to make more effort for the Christmas party, with four out of ten men (38%) spending nothing at all on updating their wardrobe. A party-free Christmas will save the ladies £46 on average.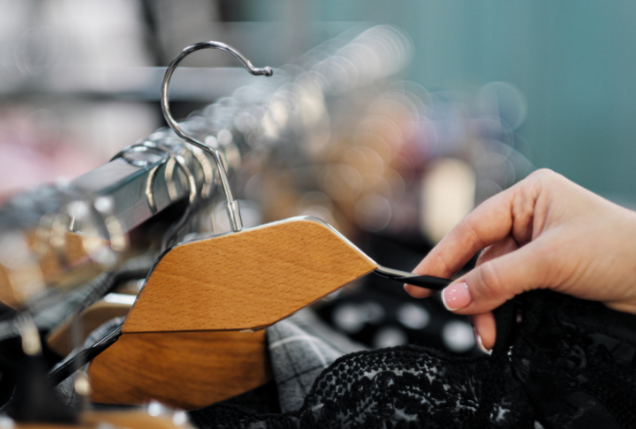 No matter whether you're planning a socially-distanced disco, opting for a virtual murder mystery, or you're keeping it simple with celebratory drinks and nibbles via Teams, there are plenty of ways to get the Christmas party started from the comfort of your own home.
Methodology:
Calculations correct based on the price of products on 27/11/2020
¹ https://www.harrods.com/en-gb/shopping/harrods-9-months-matured-classic-christmas-pudding-907g-15727087
² https://burgerlad.com/mcdonalds-prices-uk-2018/
³https://www.Tesco.com/groceries/en-GB/products/293749766
4https://www.telegraph.co.UK/technology/2020/10/23/iPhone-12-release-UK-price-specs-features-size-apple-deals/#:~:text=The%20standard%20iPhone%2012%20is,Apple's%20largest%20ever%20smartphone%20screen.
5https://www.express.co.uk/life-style/cars/1154415/Tesla-Model-3-price-UK-Model-S-Model-X-changes#:~:text=Long%20Range%20Model%20S%20cars,60mph%20time%20of%203.7%20seconds.