Call us biased, but in our humble opinion, postcards are awesome. Traditionally, they were used on holidays to keep family and friends at home up to date on your adventures. Nowadays they're used more for marketing purposes, whether that be to promote a club night, event or new product, or as a way of expressing the personal touch in packaging or welcome packs. They've also be known to make an impressive Save the Date for weddings, Christenings and parties, providing a quirky alternative to the standard invitation. 
When you think of postcards, it's common to picture bright, beachy scenes or stunning, artistic design. You certainly wouldn't think of anything sinister or grim, but it turns out that postcards have a dark side! The following collection of weird, vintage designs took us completely by surprise and had us wondering whether they are in fact postcards, or whether they're actually just terrifying threats-by-mail!
What would you think if you got any of these in the post…?
A Day by the Pool                                                                                                                       
Ummmmm?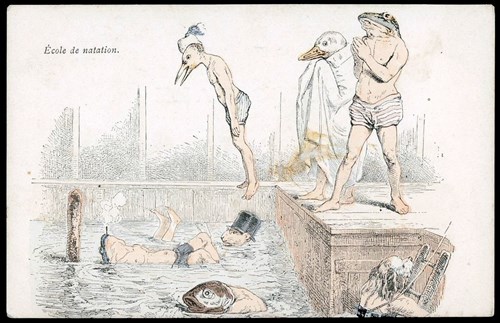 Image: flickr.com
A Happy Christmas?
There's nothing more festive than getting mauled by a bear!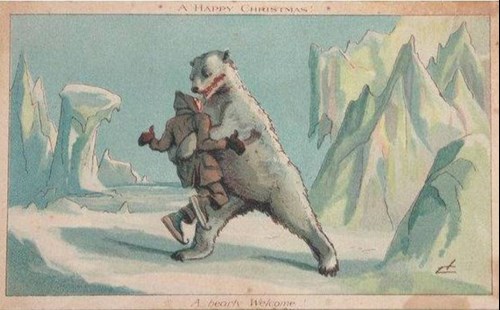 Image: flickr.com
A Californian Joyride
Come to LA, where your child can ride an alligator for kicks!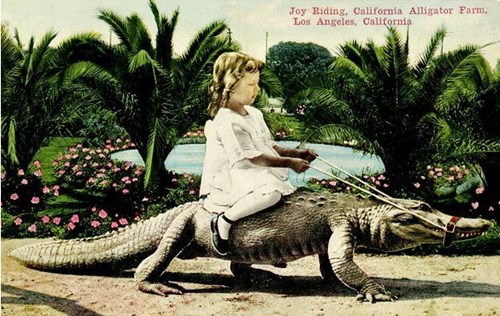 Image: laist.com
A Treat for the Eyes
Way before it became cool to Instagram what we were eating and where, postcards were doing it for us…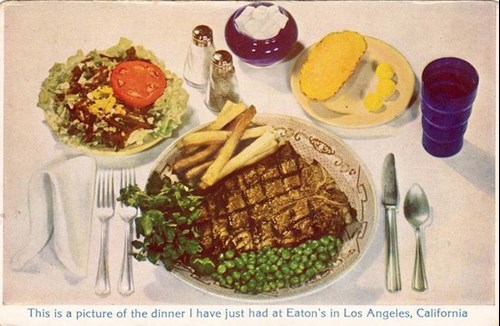 Image: laist.com
A Laugh a Minute
Apparently Minnesota is the place to go if you want to have a hooting good time!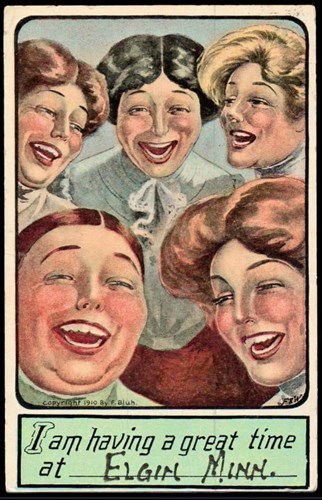 Image: flickr.com
An Unlikely Friendship
Ever heard the one about the moon and the spoon becoming pals? Yeah, neither have we. There was certainly no mention of this beautiful friendship in 'Hey Diddle Diddle…'!
Image: flickr.com
A Tootin' Good Time
If anyone has any idea what might be happening on this 1300's postcard, we're all ears (something, incidentally, that these guys are severely lacking!).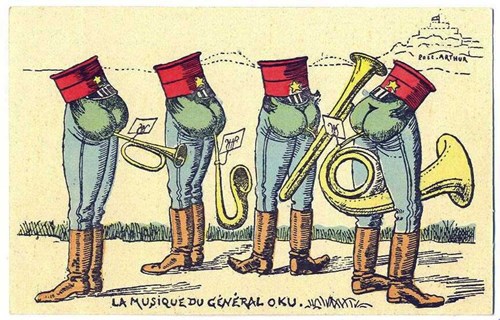 Image: pinterest.com
A New Hope
'Move your family to Mooseheart, Illinois, where our houses are pink, our clouds are made from nuclear gases and our god is a creepy, all-seeing salesman!'
Image: pinterest.com
A Merry Halloween
That cat seems a bit wary of those dodgy pumpkin fellas…
Image: vintag.es

…But the little girl is cool as a cucumber. She's even playing them a tune, while the cat looks on, baffled.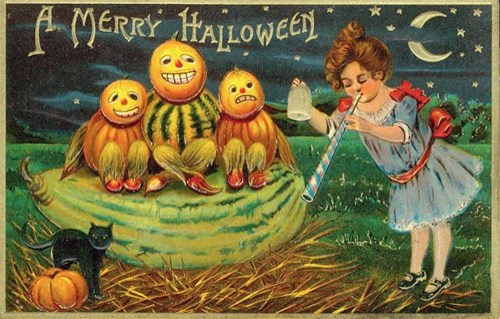 Image: vintag.es
Feeling a tad unnerved? Yep, us too. If you've clocked any weird and wonderful postcards of late, let us know. The weirder, the better!
In the meantime, if you fancy dabbling in postcard promotion, have a read of our top 5 real-life postcard marketing strategies.