Handmade Christmas gifts can provide a really personal touch. Giving handmade gifts at Christmas has made a real comeback making it easier than ever to get so caught up in the act of creation.
We've seen it all – from amazing curry kit ideas to handmade spa in a jar gifts, take a look at our favourite handmade gift ideas. They will not only save you money but also add a one-of-a-kind personal touch you can't buy anywhere else.
Christmas in a Jar
The art of stuffing things into a jar has definitely become more prevalent recently and we're totally cool with that. We love the idea of combining things people love in gift-sized packages and we of course love working out how it's all going to come together visually. Adding in some beautiful sticker designs are a great way to add more of a personal touch to your jar presents. Create your own sticker template to decorate the front of your jars and even label the individual products inside.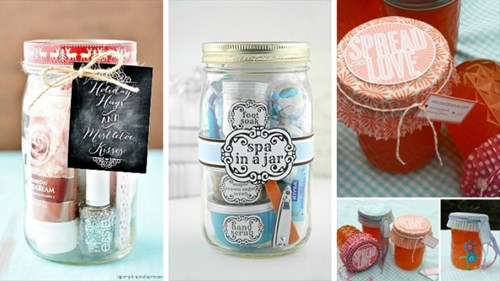 Insta Christmas
Recycling your's or a loved one's Instagram photos can make for an amazing handmade gift opportunity – who said that Instagram photos had to stay online? Printing your favourite Instagram photo onto a business card can make a brilliant keepsake – if you're feeling extra creative, you could even string the photos together to make some artistic bunting. Why not make your favourite Instagram image into a poster? This could make a thoughtful gift for your friends and family. Our huge selection of print sizes means you have more choice when it comes to how big or small you want the gift.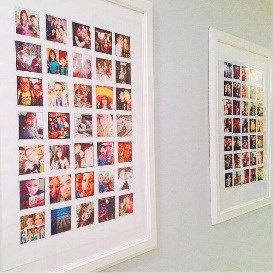 Kitted Out Christmas
Quirky shops seem to be filling up their shelves with cool kit gifts this year but why not just make your own? Throwing in the tiniest bit of design detail can make your handmade gifts look just as good as what is selling in the shops. If you plan on making something like a homemade lemonade kit, you may need to add in some accompanying instructions. Creating a leaflet which matches the design of your gift will really add to the detail and gives you the opportunity to leave helpful instructions.
Are you planning on making your own Christmas gifts? Let us know by commenting below or sending us a tweet to @instantprint.