Despite being tried and tested on various products, 3D printing is still a relatively new phenomenon. When the tech industry first introduced the concept, people couldn't seem to get to grips with how clothes, toys and even food could actually be printed.
A few years on and the boundaries are continuously being pushed; we're now seeing a mixture of wacky and wonderful 3D printed creations that are both challenging the way we think, and helping to redefine our technological boundaries. We've identified three of the biggest impacts we think 3D printing will have on our lives in the future.
1.) Enhancing Lives
Usually, the 'next big thing' in technology doesn't quite live up to expectations; but we're hoping 3D printing will measure up to the hype.
Scientists who adopted 3D printing early on realised it was possible to create and manufacture replacement body parts and now print out human organs. American company, Organovo, were the first to develop printers with the ability to replicate human tissue – a huge breakthrough in medical technology. Kidneys, blood vessels, skin and bones, have all been successfully 3D printed; which means that someday soon, doctors will be able to perfectly replicate patients bone fragments.
2.) Reducing Costs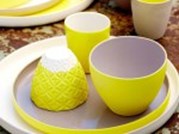 If 3D printing takes off in a domestic environment, it has the potential to save us a fortune.
The widespread use of 3D printing not only means cheaper products, it also eliminates the need to ship in certain items. Consumers will only be required to purchase the blueprints in order to replicate the products at home; for what may sound like a pricey luxury, 3D printing actually has the potential to save us thousands per year.
Items such as kitchen utensils will soon become a 3D printed necessity; not only will this save in production costs but also delivery costs – a win, win situation.
3.) Giving Food for Thought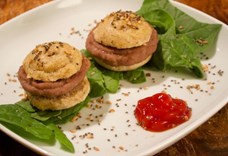 It's now possible to print out food (which is edible), using a printing appliance similar to an oven. As the role of 3D printing has already started to shift into aspects of everyday life, the idea of printing out our dinner doesn't seem that absurd. Food printers take fresh ingredients and make them into something more malleable, which then forms the particles into food.
The latest 3D printed foods include Oreos and Nutella; imagine having Oreos on tap? Heaven! NASA are currently researching the possibility of using this technique during deep space missions. At the moment they have no steer or choice on the food that's taken with them; 3D printing will allow them to select meals and ultimately give them much more choice at meal times.
What do you all think? Is 3D printing on the brink of greatness or all fad and novelty? What about in marketing? How would you leverage 3D printing in your next campaign? We all think it's fascinating stuff but we'd love to hear your thoughts. Leave your thoughts in the comments section below.