A1 Printing - Everything You Need to Know
As one of the most popular sizes to print on to get your business messaging out there, the A1 size is perfect for all manner of marketing and printing needs! But, if you're in the market for some new posters, signage or banner products, do you know everything you need to about the A1 size? Before you begin designing your artwork, take a look at our top picks of information below to help you on your A1 printing journey!
A1 Poster Printing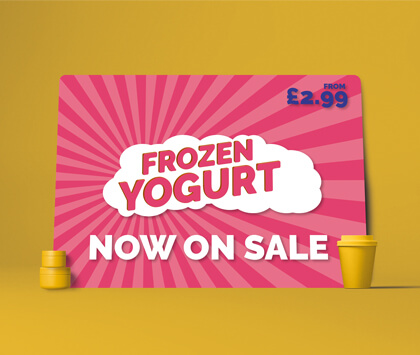 Printed on 3mm or 5mm PVC foam board
A sturdy yet lightweight signage option
Ideal for photos at events 
Ideal for being used as temporary signage
Delivered in 2 working days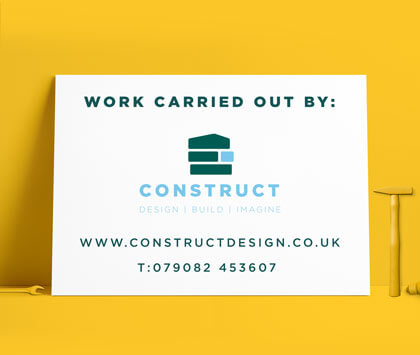 Fully recyclable A1 sign option
Fluted corrugated plastic material
Doubled sided A1 printing available
Choose punched holes for easy mounting 
Delivered in 2 working days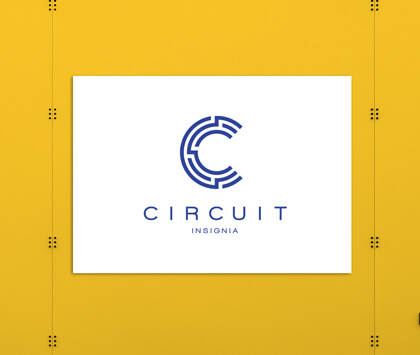 Our largest magnetic sign 
Unmissable A1 vehicle signage option 
Made from an A1 magnetic vinyl 
Will stick to any ferromagnetic surface
Delivered in 2 working days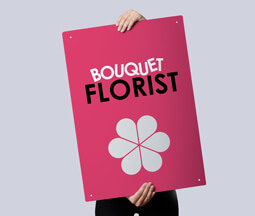 Printed on A1 composite sheets 
Corrosion-resistant - Our most durable sign
Ideal permanent A1 sign option
Predrilled holes available
Delivered in 2 working days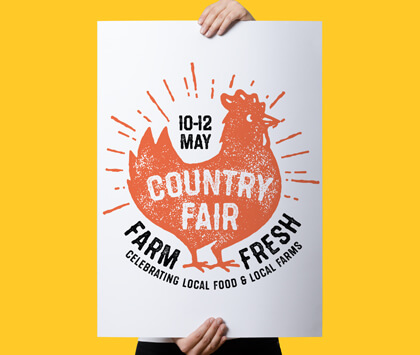 Easy to recycle A1 printing option
Ideal for events and short-run promotions
Short term political sign printing
Printed on 2000mic cardboard
Delivered in 2 working days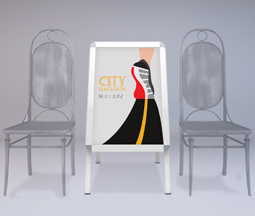 Lightweight aluminium stand 
Ideal for highlighting maximum capacity 
Comes with x2 durable A1 posters
Easy to replace graphics
Delivered in 2 working days
instantprint Customer Reviews
What are the A1 dimensions?
The A1 paper size measures at 594mm x 841mm, and is ideal for posters which you could use for your shop window or to advertise event information. When designing your artwork, you'll need to remember to add a 3mm bleed to both sides, making your A1 size in mm slightly bigger. Need to know the sizing in cm or inches? A1 in cm: 59.4 x 84.1 A1 in inches: 23.4 x 33.1 A1 size in pixels: 9933 x 7016 A1 is also the second-largest A size standardised by the ISO and offers plenty of space for you to get your key brand messaging or important information across to potential customers.
What resolution do I need for A1 printing?
Because the A1 size is particularly big, you will need to ensure the resolution is correct so that your printing is the best quality. The last thing you want is to be advertising for your business and the print quality of your A1 poster or sign to be blurry!
When creating your artwork, you'll need to set your blank canvas up at 594 x 841mm at 300dpi (dots per inch). Don't forget, you'll also need to add your bleed, which we recommend to be 3mm on each side. This will make sure there isn't a white border around your finished printed product.
If your inhouse design team is creating your artwork, they will know how to set up the dpi and add the bleed in programmes like Photoshop and InDesign. If you're creating your A1 printing online or offline yourself and are unsure, we have a couple of handy templates to help you get started:
How to set up your A1 size poster in Photoshop
How to set up your A1 size poster in InDesign 
What can I design at an A1 size?
There are a wealth of marketing materials and exciting products you can create in the A1 size! Whether you're looking to advertise an upcoming event and need people to see information from far and wide, or you're utilising this large paper option to share technical and architectural drawings, the A1 paper size gives you the ability (and space) to let your imagination run wild.
If you're looking to add some exciting artwork to the interior of your shop, A1 printing is great for all manner of designs and creations that will make your wall stand out. You could even buy some A1 size frames and create a feature wall that your customers will love.
Wanting something more robust for advertising? Did you know our correx, aluminium, magnetic and cardboard signs, can all be designed in A1 dimensions too? These are ideal if you're advertising for an outdoor concert or event, or even to direct people to your new establishment, and even in your carpark!
Whatever your A1 printing needs, at instantprint we've got you covered.