It's been a while since we have talked about Stickers but with October half term coming up for many children we were reminded about the fun we used to have with them. As a kid we all used stickers for many different reasons either slapping one to your skateboard, rucksack, pencil case, text books, calculator and for boys who can forget the infamous Panini sticker books? As an adult that's not changed for some of us although now it's a snowboard, laptop and still a Panini sticker book.
When we were talking about stickers in the office it dawned on us that because Stickers are used for decoration they provide brands with a lot of free advertising. Admittedly not all the stickers that are used to decorate belongings are of company logos or strap-lines but that's not too say it can't be done. Apple is a prime example of this, some people use Apple stickers to cover the actual logo of their PC manufacturer, a kick in the teeth for the likes of HP and Dell.
If you're wanting people to decorate their personal items and possessions they need to look the part. Think creatively, make them fun and hand them out with every visit, invoice, package, product or event. Below are some examples of stickers we liked.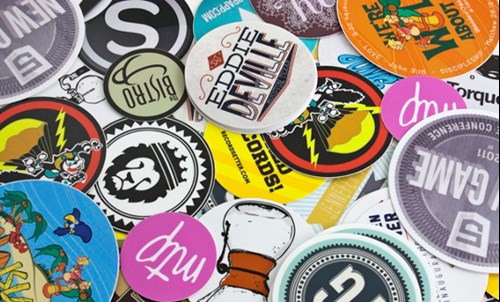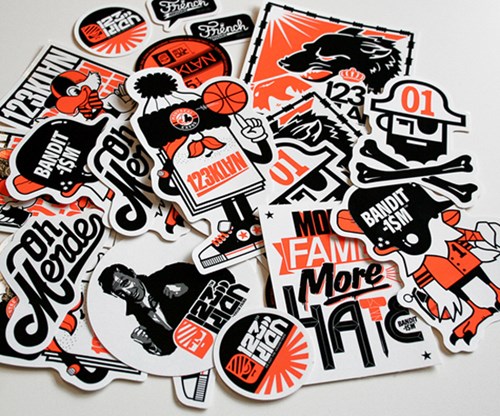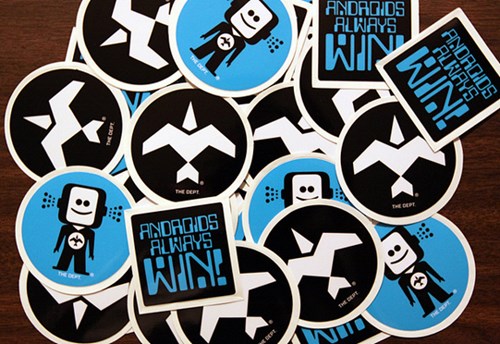 Images sourced from google image search and http://djdesignerlab.com/