The week closing the 26th June 2016 is a massive one for two reasons. Firstly, on 23rd the nation will finally make a decision on whether Britain should remain in or exit the EU. Meanwhile three days later, one of the world's favourite TV series, Game of Thrones concludes its sixth season.
After our Printer is Coming campaign, we wanted to bring a little light-heartedness to such a serious situation and so wondered what real world jobs some of Westeros' favourite sons and daughters would have, and what their stance on the referendum would be. We've thought long and hard about Hodor's employability and his political opinion, considered just how The High Sparrow would react to the upcoming vote, and dwelt on whether Jon Snow would be sitting on The Wall.
Alongside our musings, it's vital that our creations have their own business cards, and so we've come up with some fantastic designs for our chosen 15 characters. Indulge us, and let us know your thoughts on social media.
Daenerys Targaryen – Chief Fire Officer, Unburnt Emergency Services
Taming out of control fires is something that takes steely resolve and true skill. People often underestimate Daenerys, but having walked through many a fire to bring people their freedom, she's earned herself the admiration of thousands. What once was wild and unruly is now completely under her control and she's fully prepared to bring a safer future to a united Britain in Europe. With this in mind, it's a definite remain from Daenerys.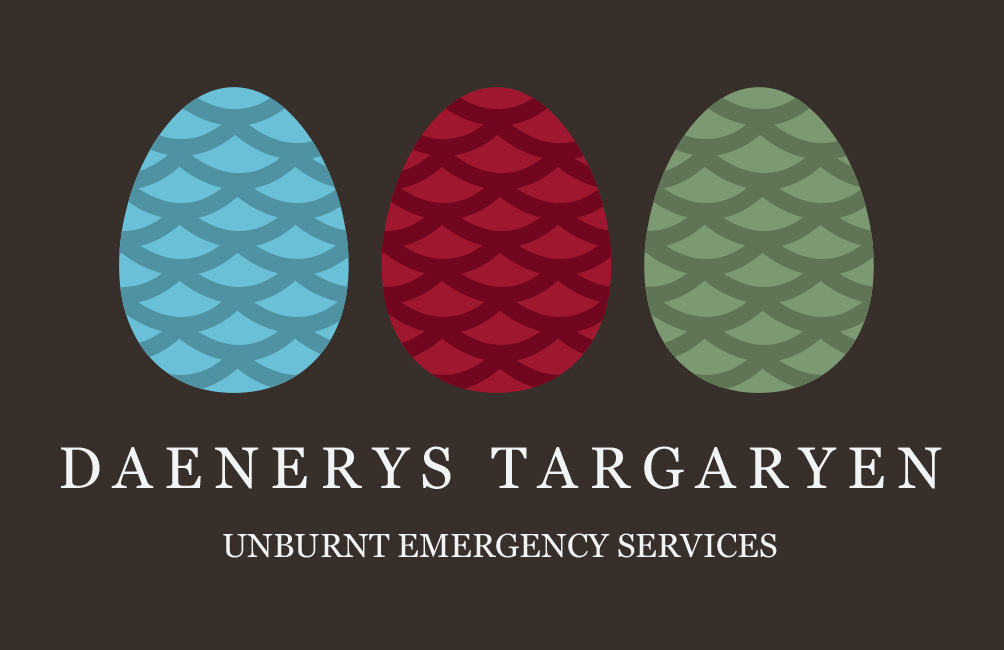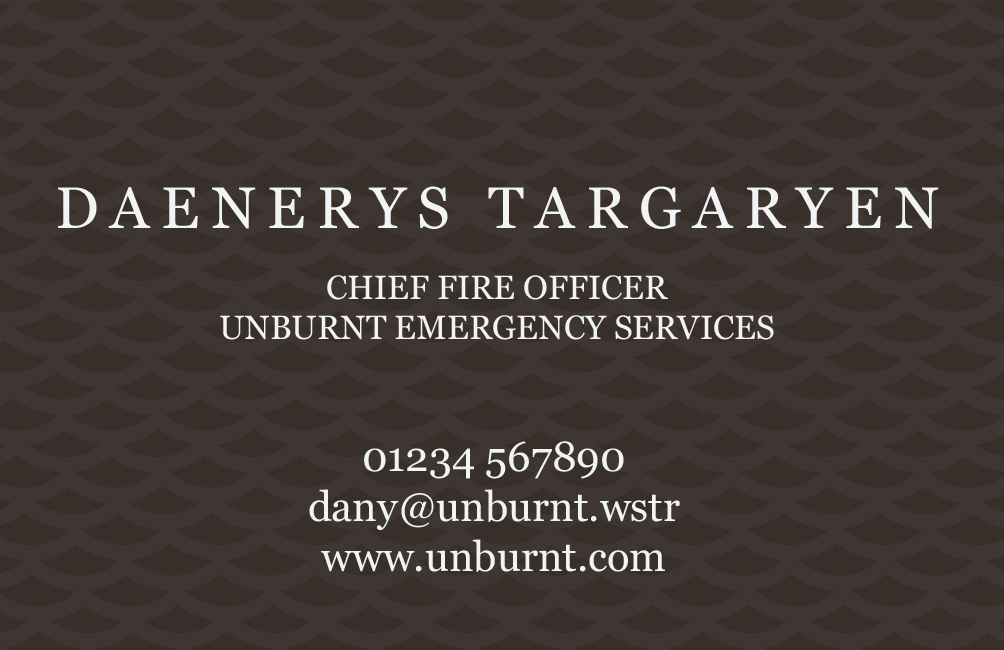 Tyrion Lannister – Director of Public Relations, Lions & Dragons
Tyrion Lannister has spent a lot of his time making sure people look good and get exactly what they want along the way. But even after playing an instrumental part in halting the Blackwater takeover, he often felt unappreciated by his father, Casterly Rock Corporation's CEO. Now, out from under his shadow, Tyrion has struck an alliance with Chief Fire Office Daenerys Targaryen to support her political campaign and protect her image against those who would rather see the out-dated traditions still in place. Despite this relationship, Tyrion is a closeted Brexit fan and sees endless possibilities with Britain outside of Europe, so he wants to leave.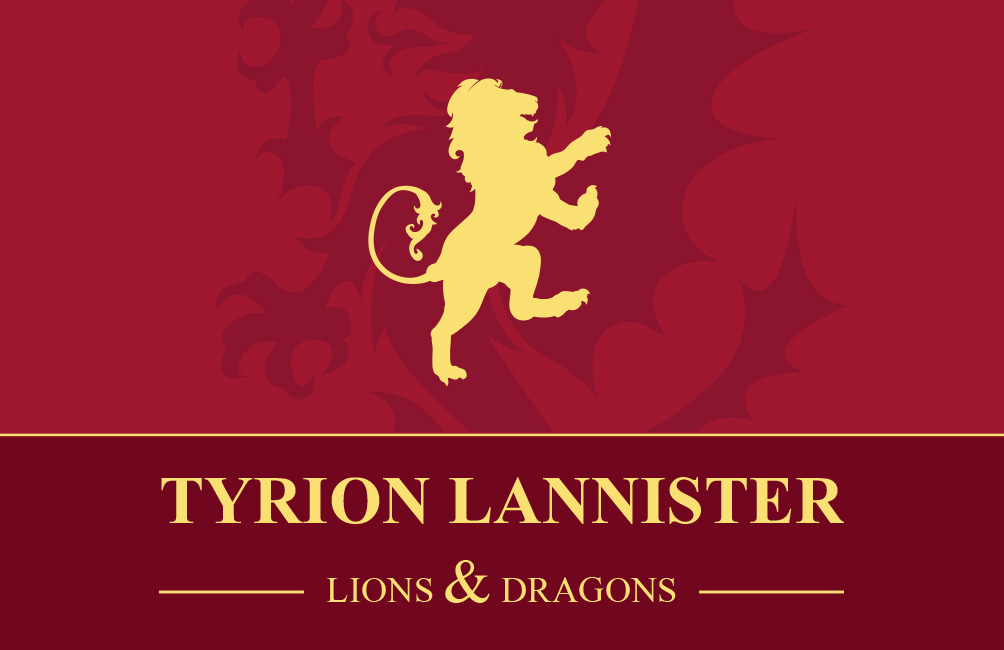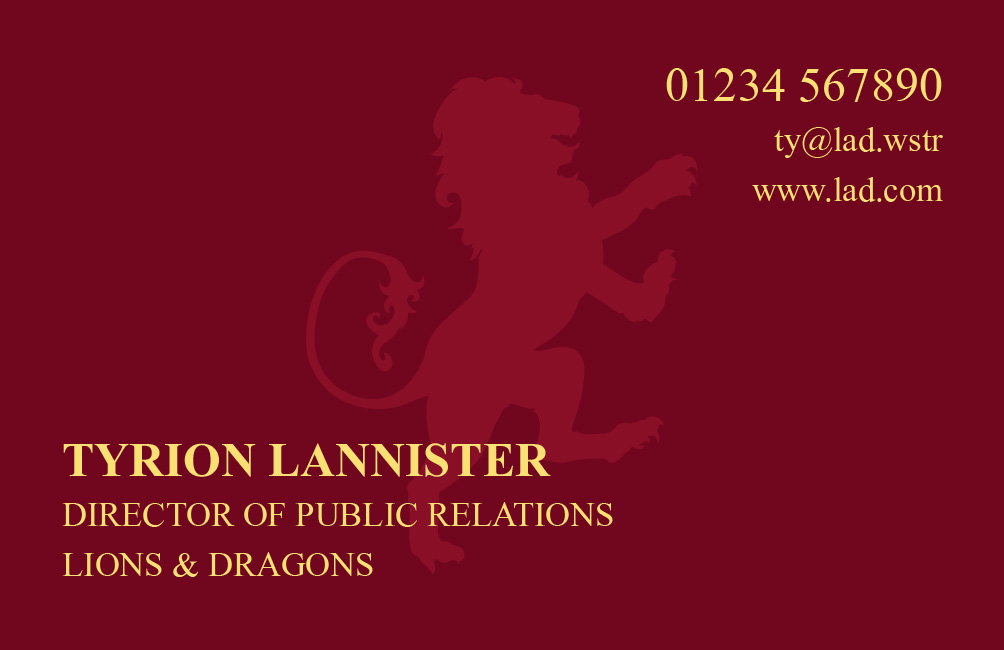 Brienne of Tarth – Close Protection Officer, Tarth Protection
Fighting off bears, travelling hundreds of miles a day, standing up to the male-dominated industry, Brienne of Tarth is a loyal protector to the very end. Even in the face of insurmountable obstacles, Brienne of Tarth is name known as someone you can trust with your life. What she lacks in conversation, she makes up for in completely devastating anyone that dares hurt whatever package she's protecting, which in this case is the EU.
Brienne of Tarth is a stalwart of the remain campaign.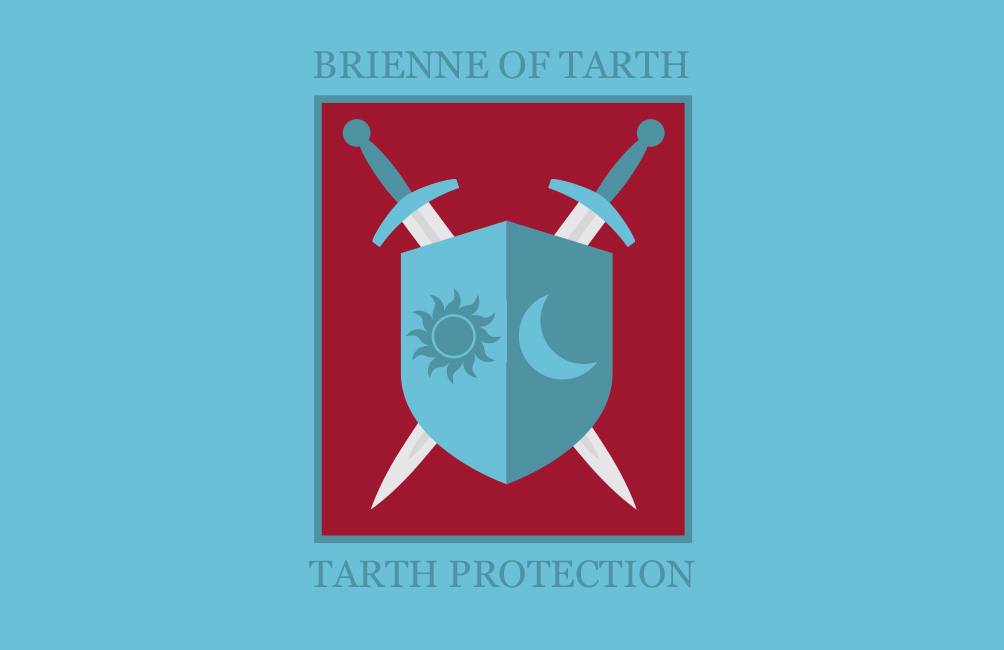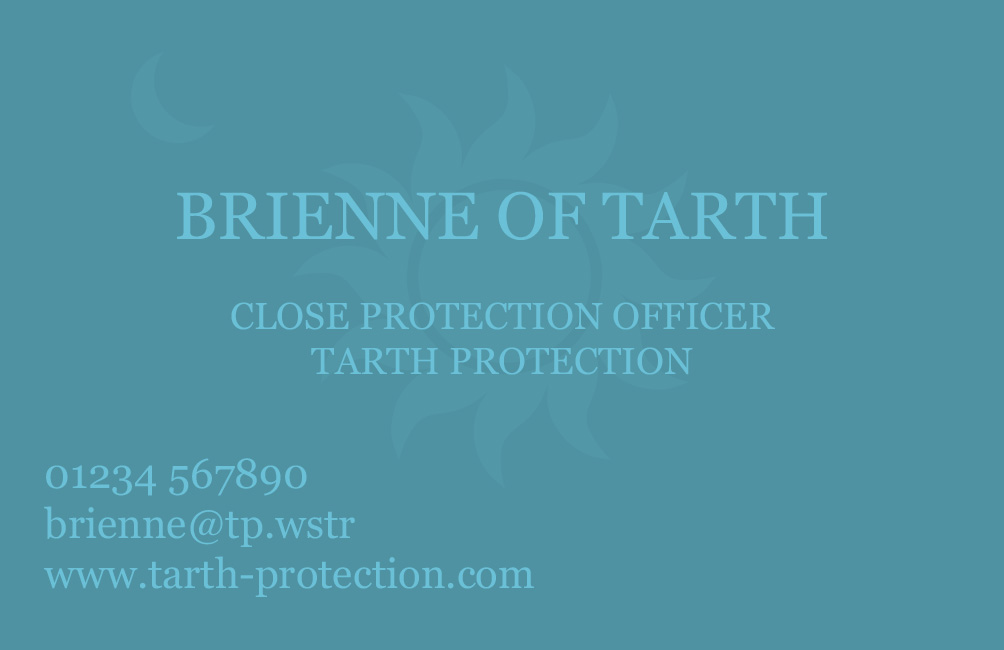 Arya Stark – Actor, Stark Stage & Screen
Under the tutelage of the mysterious stage group, The Faceless Men, Arya Stark has transformed from a rebellious child into a studious actor, immersing herself in the craft. She's able to take on many personalities at a second's notice. From street urchin to candidate for Night's Watch Security, Arya has worn many faces and gone by many names all across the land. It is this unpredictable streak that has seen Arya playing each side off against the other ahead of the referendum, with her final decision likely to be made in the polling booth – she's really not sure, and probably still won't be on 23 June. A true undecided voter if ever there was one.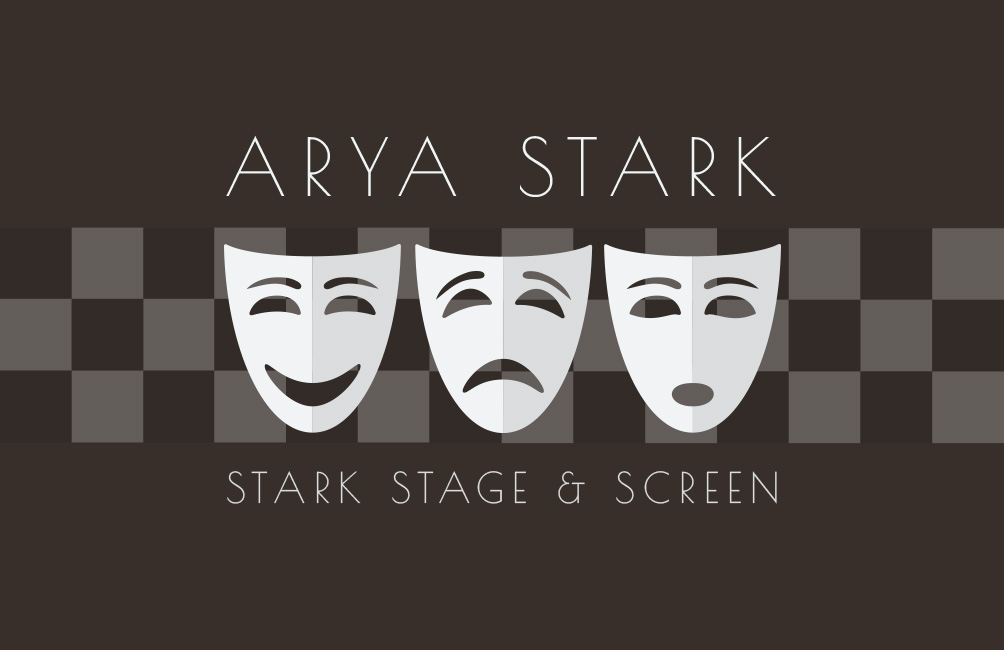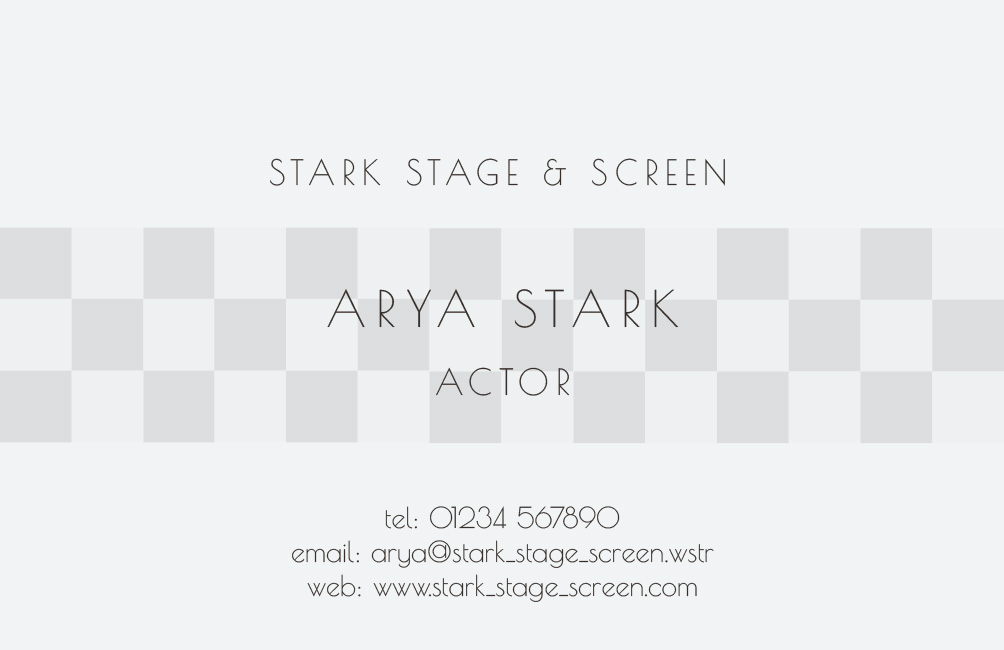 Cersei Lannister – Political Consultant, The Iron Throne Group
In the dog-eat-dog world of politics, Cersei Lannister is the only name you need. Having been unimpressed by the life of a First Lady, Cersei has found herself gaining more power by playing it smart and sticking to the shadows. Having already worked with a number of high profile clients, it's clear that, no matter who rules on paper, it's Cersei that truly runs things. She was commissioned to run the remain campaign, and is leading the institutional charge to a stronger Britain within Europe. Cersei is going to make sure the verdict is to remain, no matter what.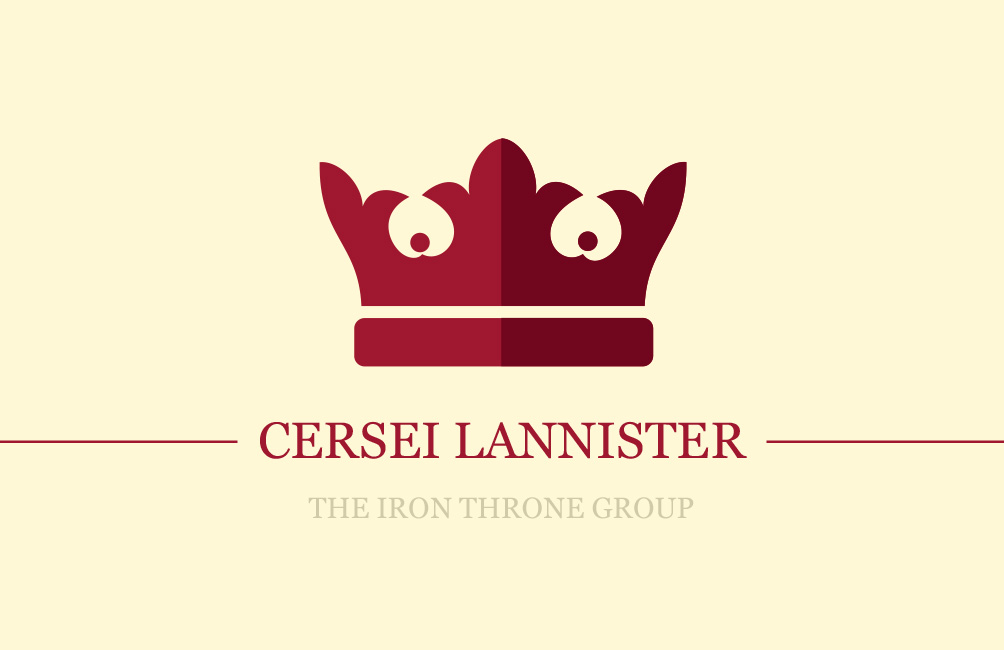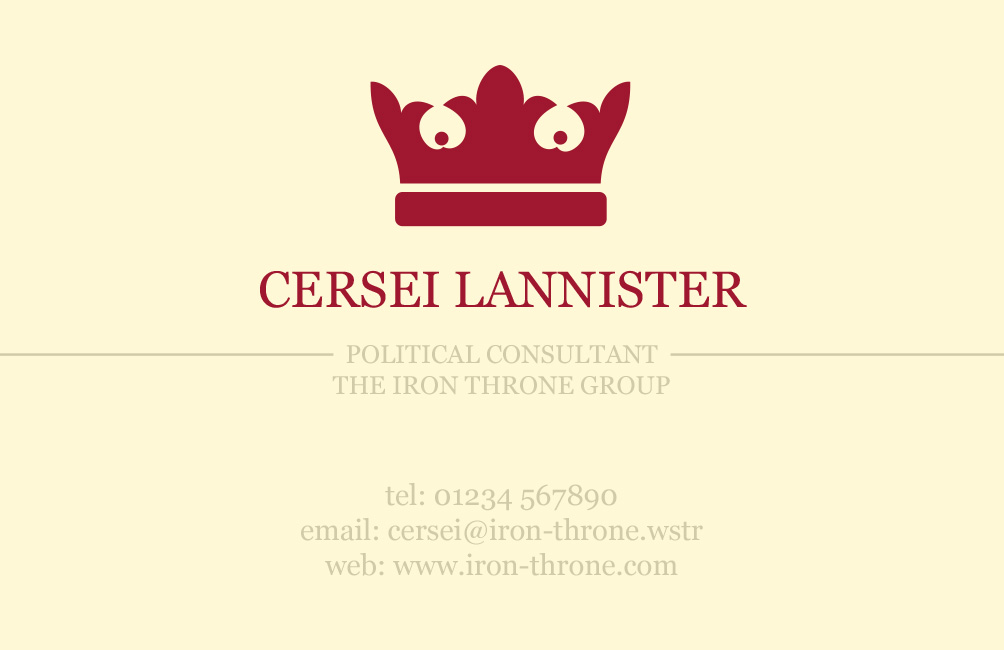 Stannis Baratheon – Lawyer, Baratheon, Red & R'hllor
Stern and tough, even in the face of defeat, Stannis Baratheon is one of the continent's premier lawyers. Though Baratheon's failure in instigating the Blackwater takeover was monumental, losing him a lot of manpower and money, his success in Wildlings vs. Night's Watch Security restored faith in his abilities. Like his brother, his sights have always been on a political career but, for now, he's content using his power to kick up a storm in court. Stannis feels that Brexit could be the perfect time to act on this impulse, and that it could be a catalyst for a massive change. Watch this space… But one thing's for sure, this lawyer's voting leave.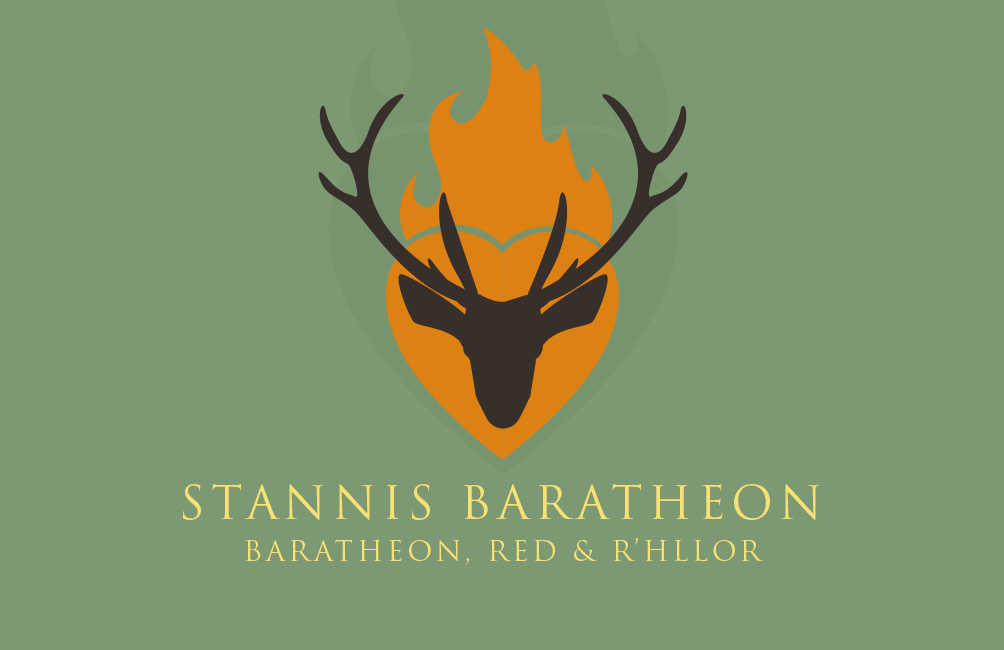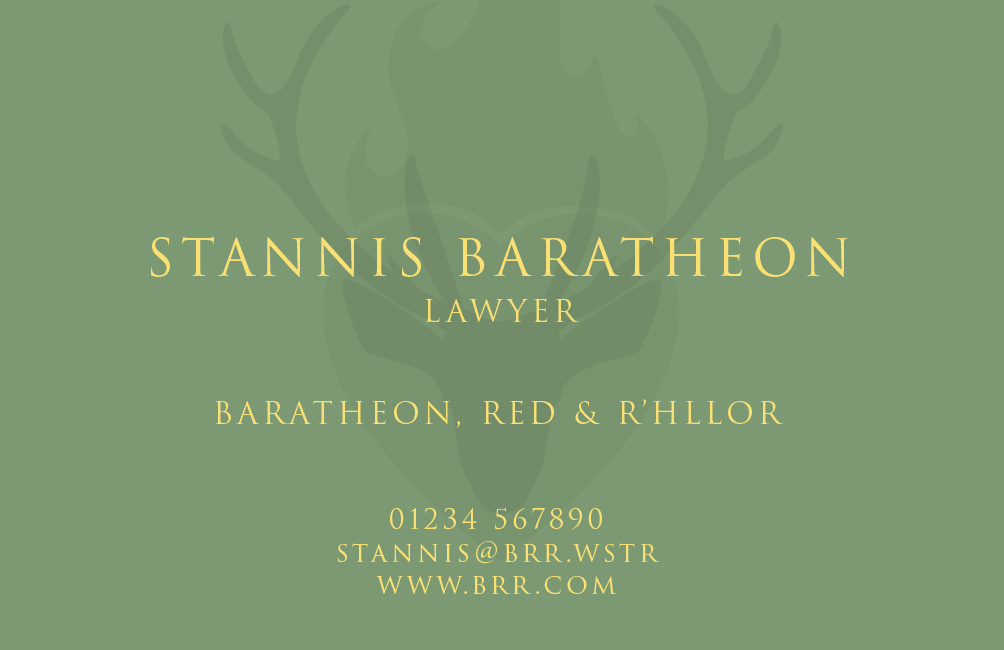 Jon Snow – Bouncer, Night's Watch Security
The exclusive bar, The Wall, is often troubled by all manner of unsavoury types trying to start something. Jon Snow and his team at Night's Watch Security are on hand to keep the troublemakers at bay. Day and night, often in freezing cold conditions, they are the watchers on The Wall, ready to turn away anyone that could cause a problem.
Despite this furious nature, Jon Snow is a man of his noble word and has vowed to remain in the union. It took him a while to make up his mind, but is happy with his choice to stay. And if things start getting violent, well…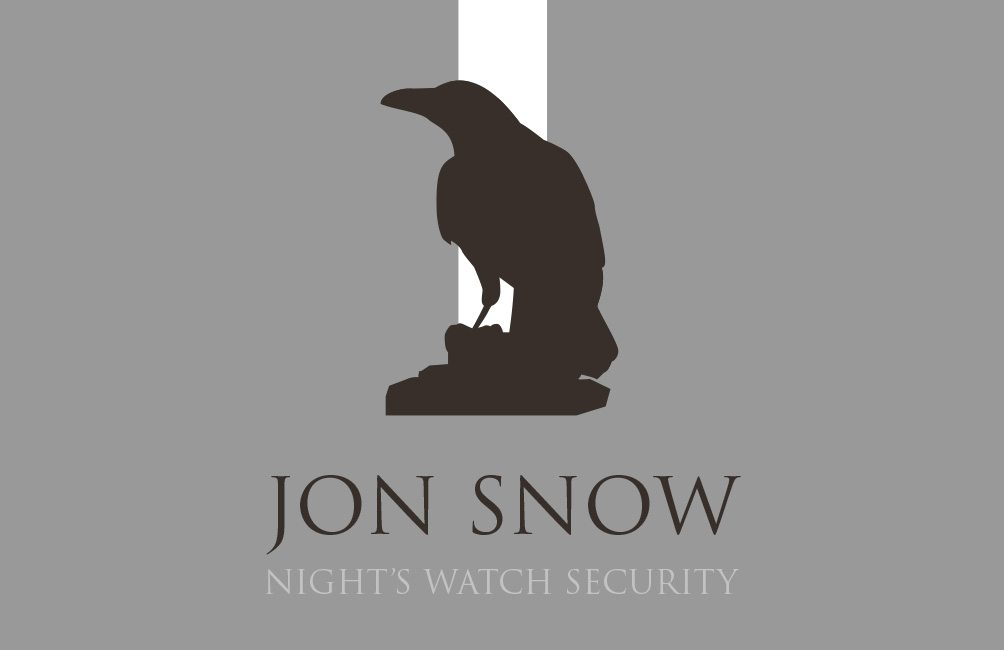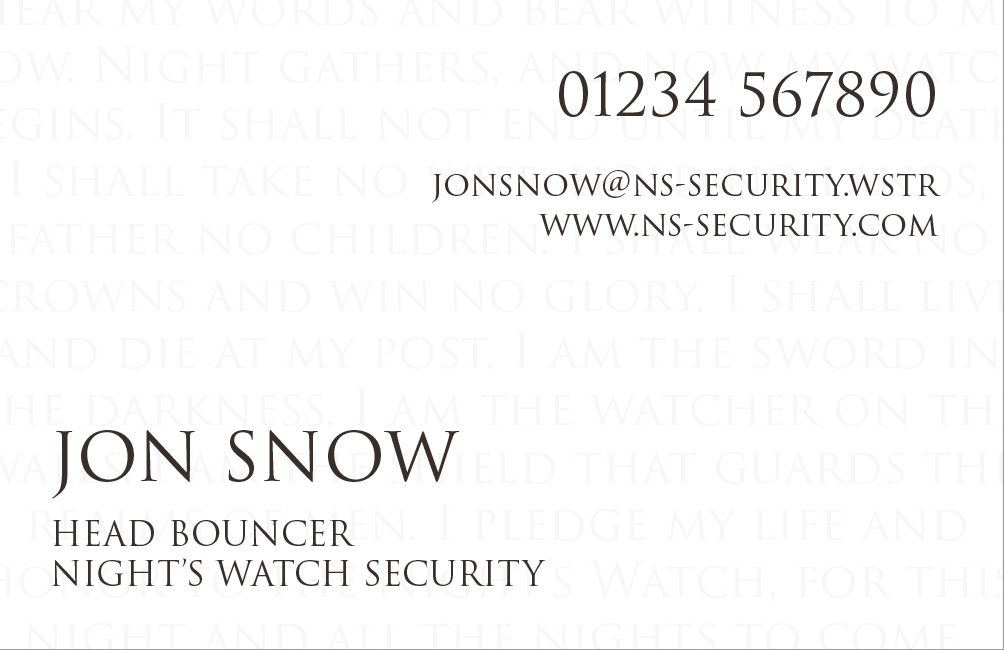 Petyr Baelish – Broker, Baelish and Arryn Investment
For Petyr Baelish, life is all about getting people what they want – so long as he gets a little something along the way. His ways and means are unknown to many, but Baelish has certainly proved he knows which strings to pull to ensure deals happen and make plenty of people rich. A master negotiator, a meeting with Baelish will either have you in his pocket or "flying" through the door.
Petyr isn't worried about Brexit, quite the opposite. This is a man who sees the possibility of free markets on the horizon and wants to capitalise on leaving the EU. Baelish for Brexit!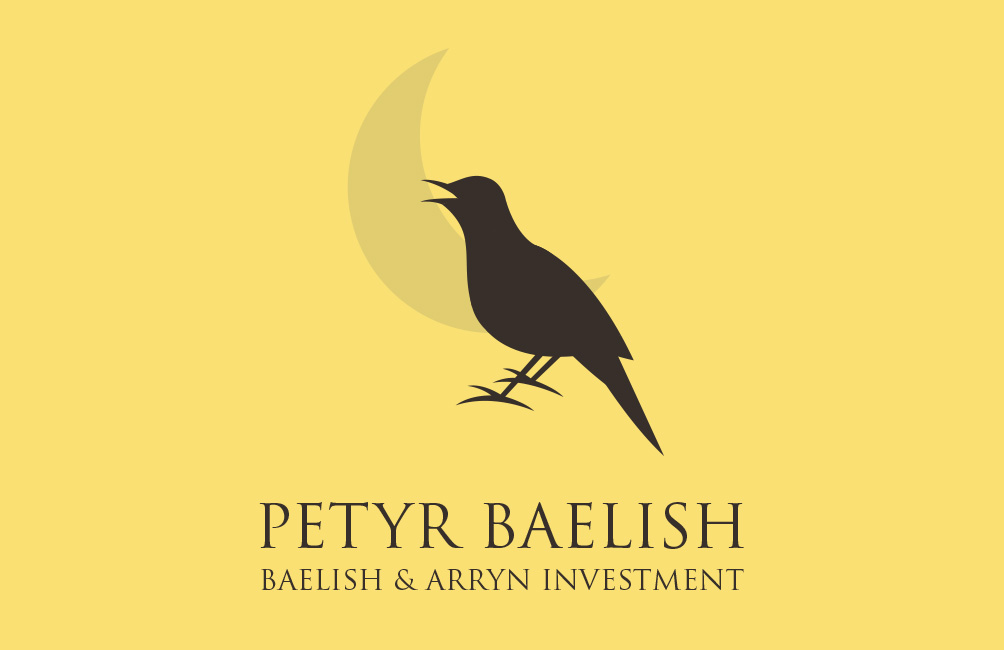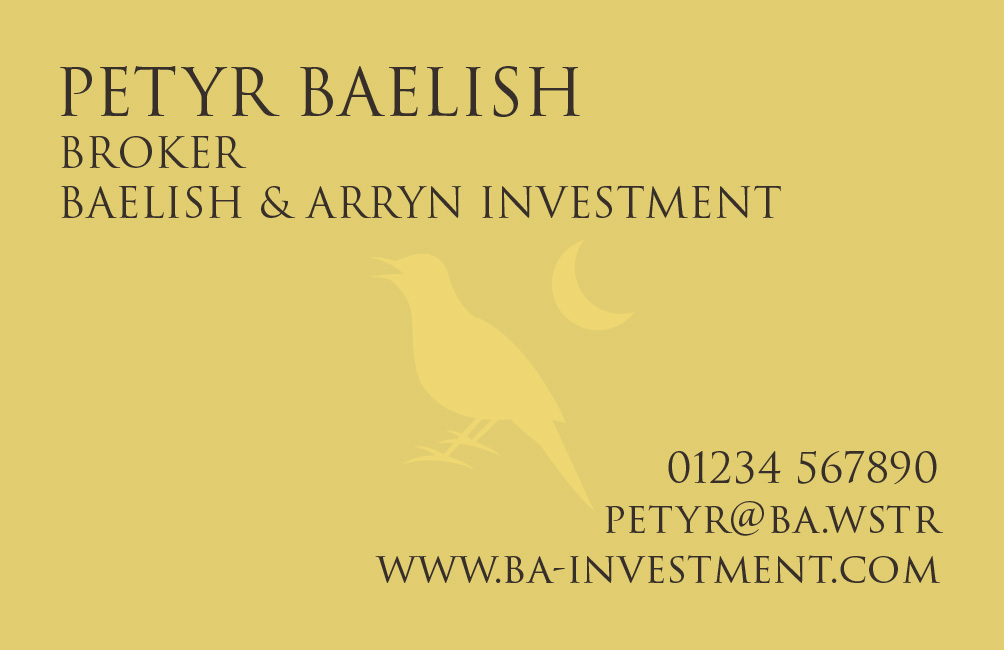 The High Sparrow – Archbishop of Westeros, Westeros Abbey
Positioned as one of the most powerful figures in Westeros, The High Sparrow puts duty before all else. Upholding the religion to its very letter, The High Sparrow is dedicated to bringing back control and order to Westeros. Though his means may be seen as overtly violent, punishing those who defy the religion he believes true, his quiet, studious demeanour mean many find him less of a threat than he actual is. A staunch supporter of remaining, The High Sparrow believes Brexit would cause complex problems, with the church's stance towards the EU largely supportive, and therefore remain is his only option.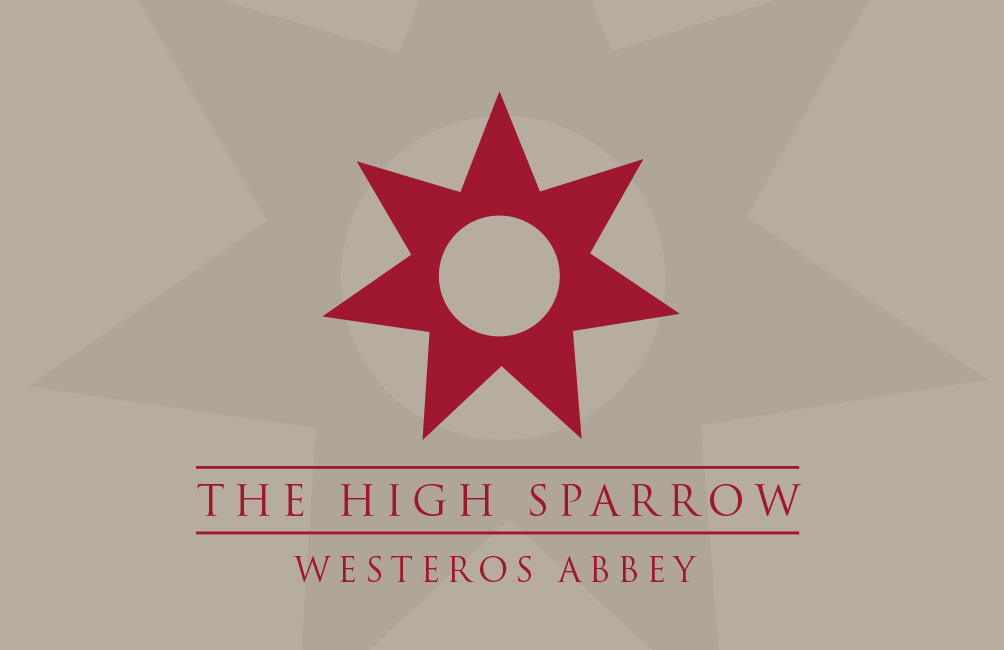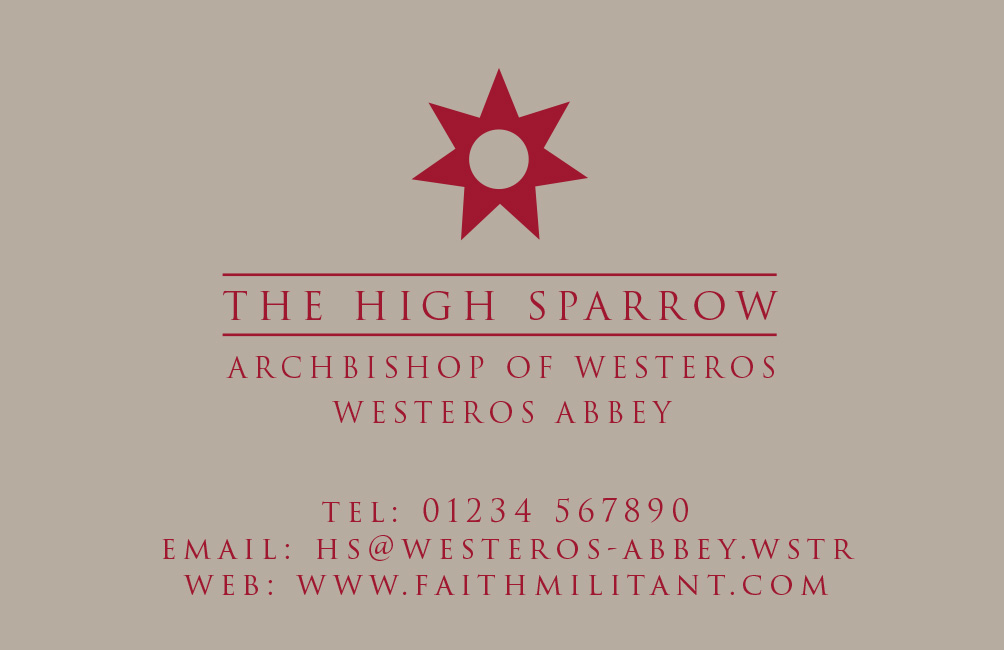 Ramsay Bolton – Surgeon, Bolton General Hospital
The bastard son of one of the world's pre-eminent medical experts, who made a name for himself by finding out what goes on under peoples' skin, Ramsay Bolton is handy with a knife. Whether it's finding out more about how the throat works or studying intimate areas, Bolton has a keen understanding about how bodies work (or don't). This surgeon is keen on slicing through the politics, and focusing on the important elements of Brexit – the freedom leaving will bring the country – and so will be definitely voting to leave.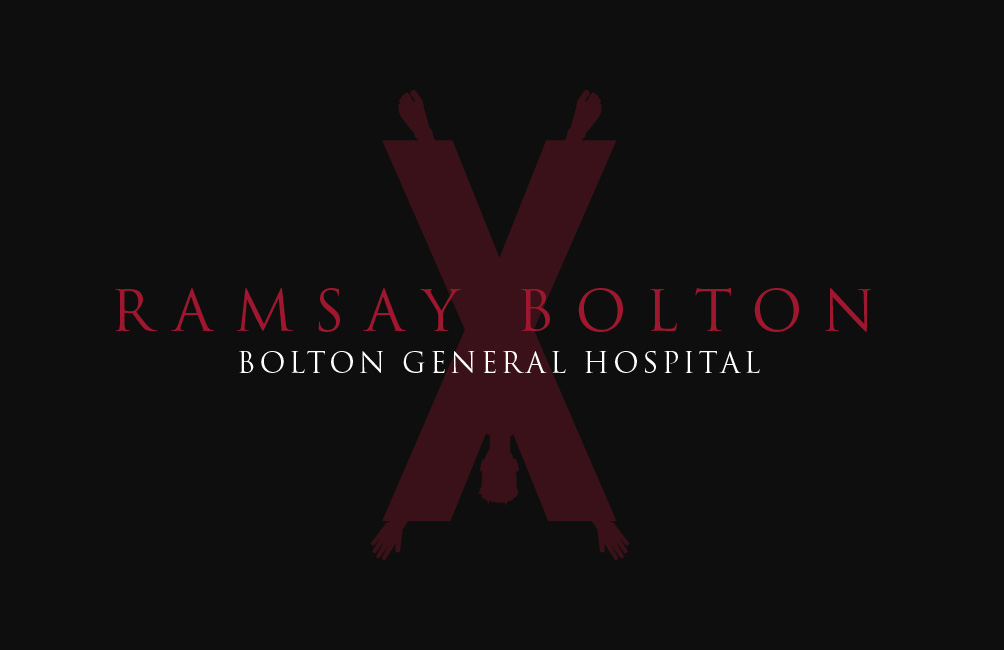 Hodor – Transport & Logistics Co-ordinator, Hold the Door Deliveries
If you need to get something moved safely and discreetly, Hold the Door Deliveries' Hodor is your best bet. Specialising in transporting particularly fragile cargo, Hodor will strive to get your goods to their destination. It might take a while to, and your cargo may even disappear for quite a long time (as was the case with a recent high-priority Stark package), but you can be sure Hodor will remain loyal to your order.
Hodor's allegiance to the united Europe and remaining in is unquestionable. He'd do anything to keep the world safe, and that includes fighting off Brexit. It's remain or die for Hodor.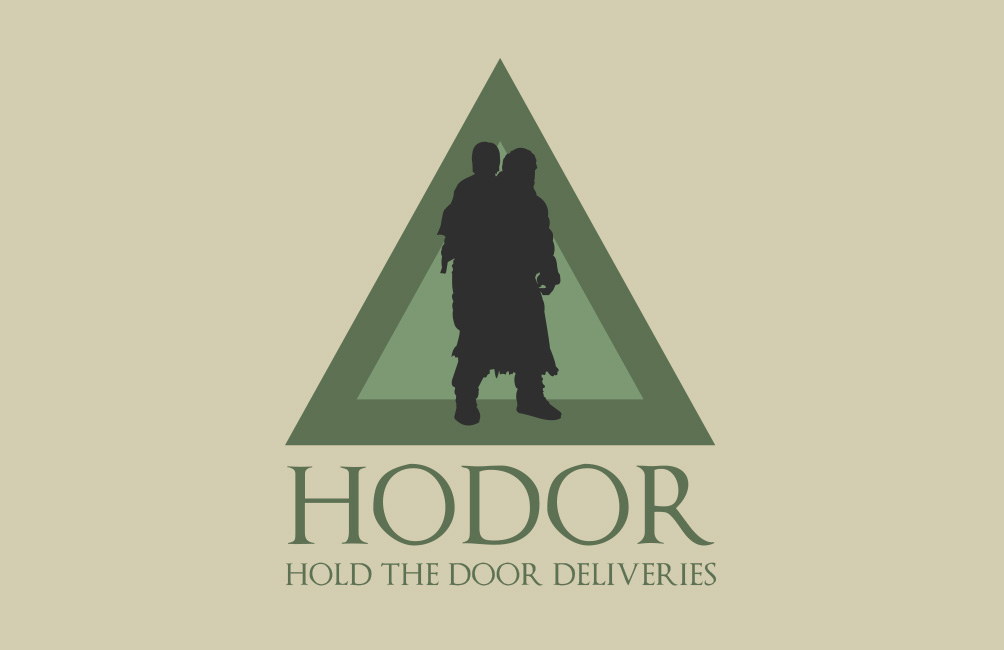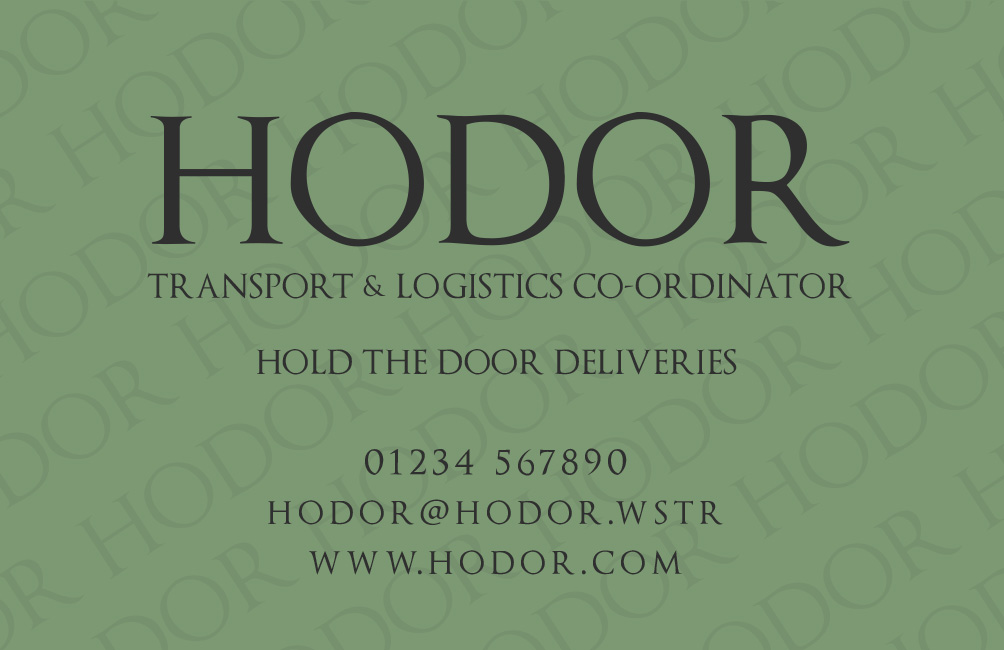 Theon Greyjoy – Fishmonger, Pyke Fisheries
The Greyjoys are renowned plunderers of the sea. A family business passed down from generation to generation, Pyke Fisheries ensures that what is dead may never die, but instead lives on in some of the freshest sushi and tastiest seafood Westeros has to offer. Theon, back from an eventful gap year, is ready to inherit the family business but his uncles and sister aren't willing to give up without a fight.
Theon believes that the EU has messed up the fishing industry, with UK waters being opened up to other nations' fleets. He's looking forward to the open seas of Brexit.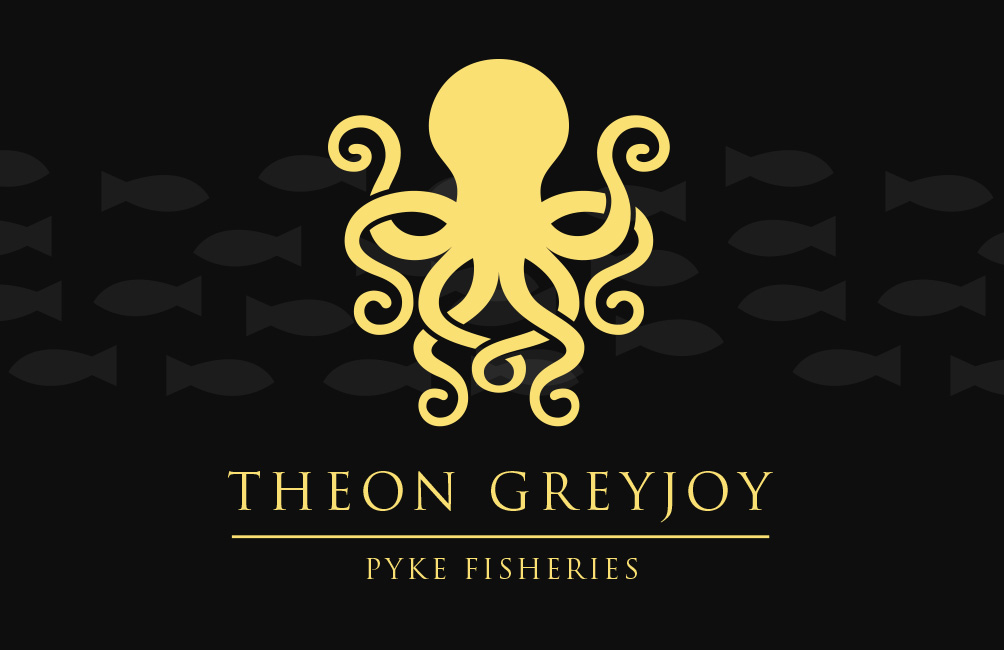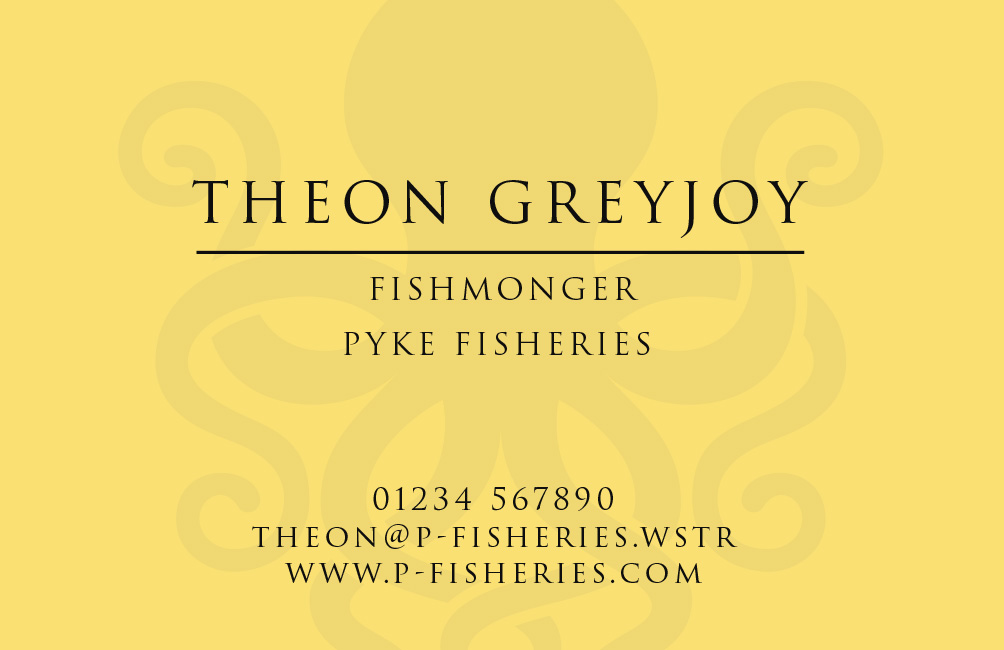 Margaery Tyrell – CEO (Maid Services), Highgarden Domestic
Through business savvy and a bit of help from her family, one of the richest in the continent, Margaery Tyrell has secured a loyal team of maids who ensure the needs of those in power are met. Thanks to her position among the elite, both on her own and as part of the Tyrell family, she has found herself in a real position of influence. Not one to be underestimated, Margaery has already made significant strides to securing her position as a respected player. A champion of her immigrant employees' rights, she is one of the most influential people in the remain campaign, wanting to keep the borders open for labour migration. There's no question Margaery is part of the stronger in the EU camp.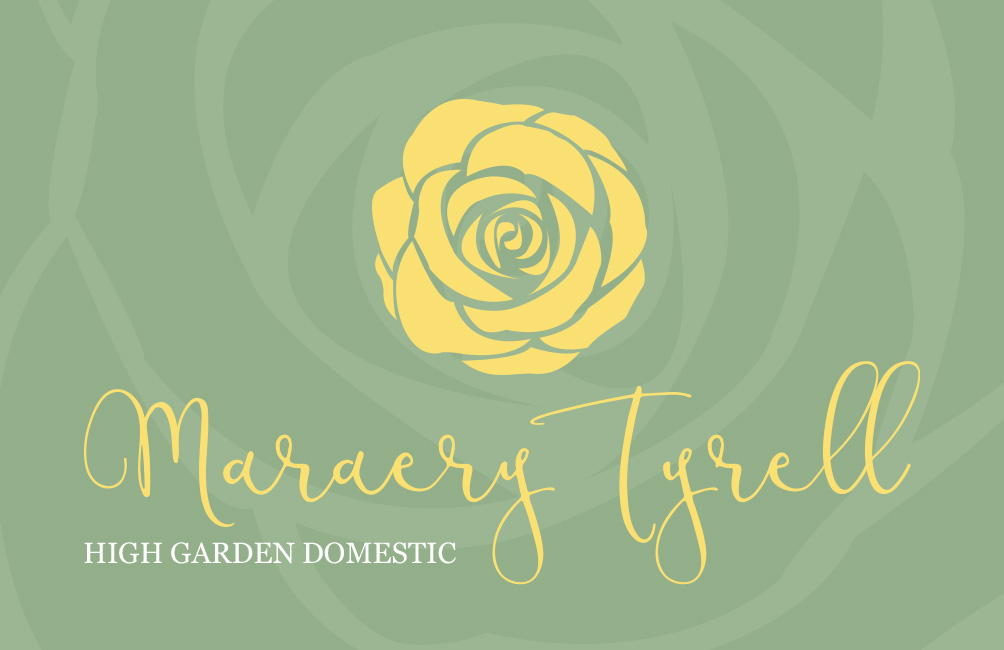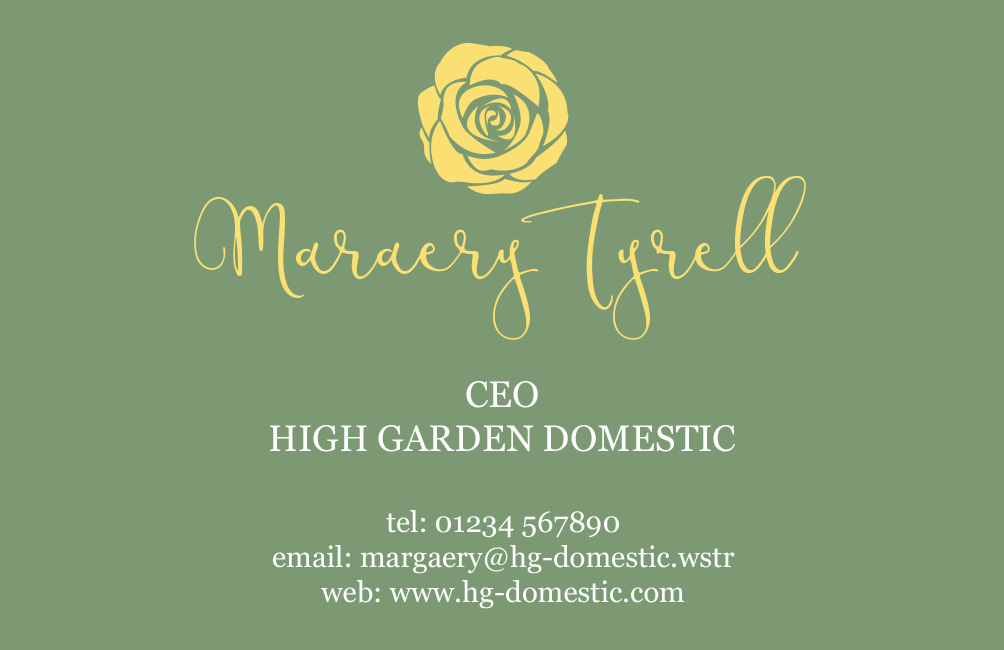 Jaime Lannister – Police Commissioner, Kingsguard Police Service
Holding the ear of many of Britain's political players, and with a license to enforce justice with a golden fist wherever he goes, Jaime Lannister is one of the most powerful figures in the land. The charismatic outer hides a shrewd, cruel leader who isn't afraid of doing whatever is necessary, having worked his way up the ranks through less than acceptable means. And yet, he holds a curious sense of loyalty to those he respects. It is this sense of patriotism that makes him want to leave the confines of the EU and have the option to take charge of the situation. Leaving the EU is the only option for this police commissioner.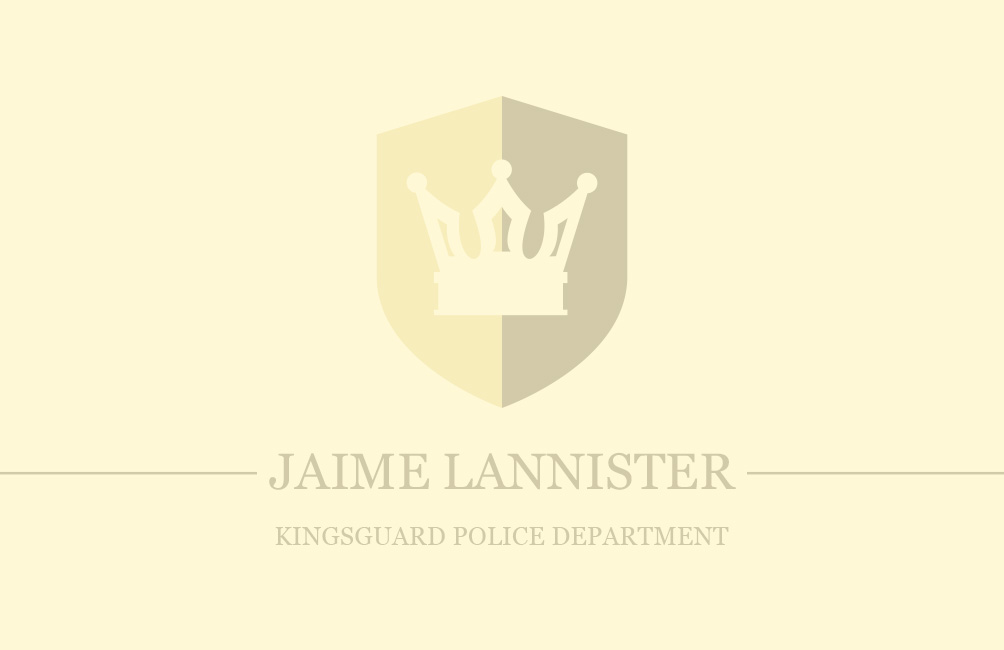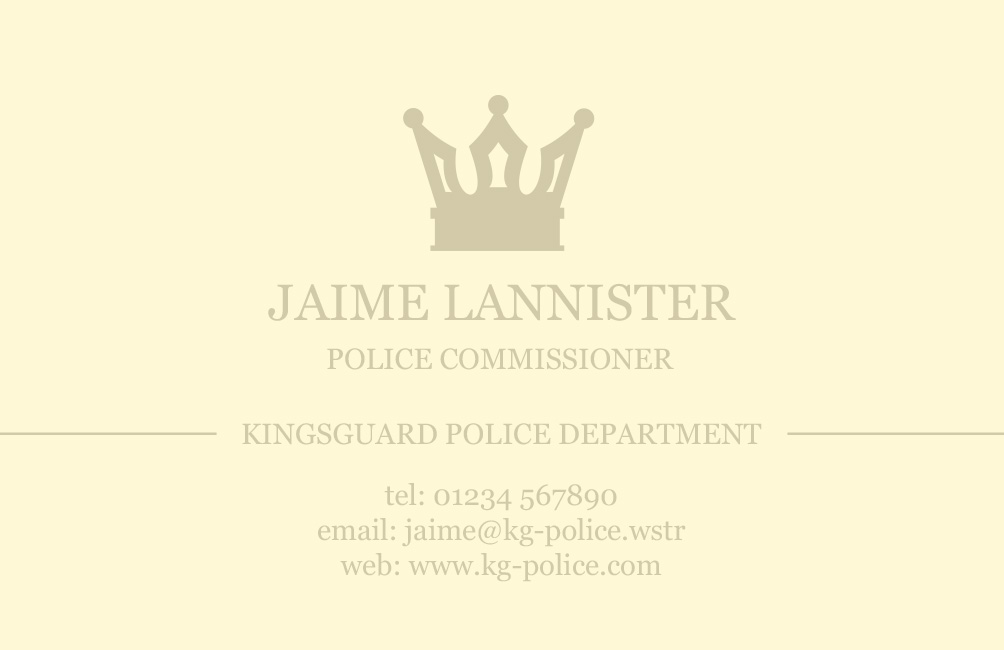 Bran Stark – Paralympian, Stark & Summer
Bran, with his love of climbing, had dreams of conquering mountains and scaling anything that came in his path. But a near-fatal accident rendered him disabled below the waist. Not that this stopped the headstrong Stark. Travelling further North, where snow laid thick, he decided to try his hand at para-alpine skiing. Currently taking part in some unusual training with the mysterious Three-Eyed Raven, the only person who knows what his future holds is himself. When it comes to Brexit, though, he's less certain, and is likely to need some guidance before flying into a decision. Bran's going to be undecided until the last.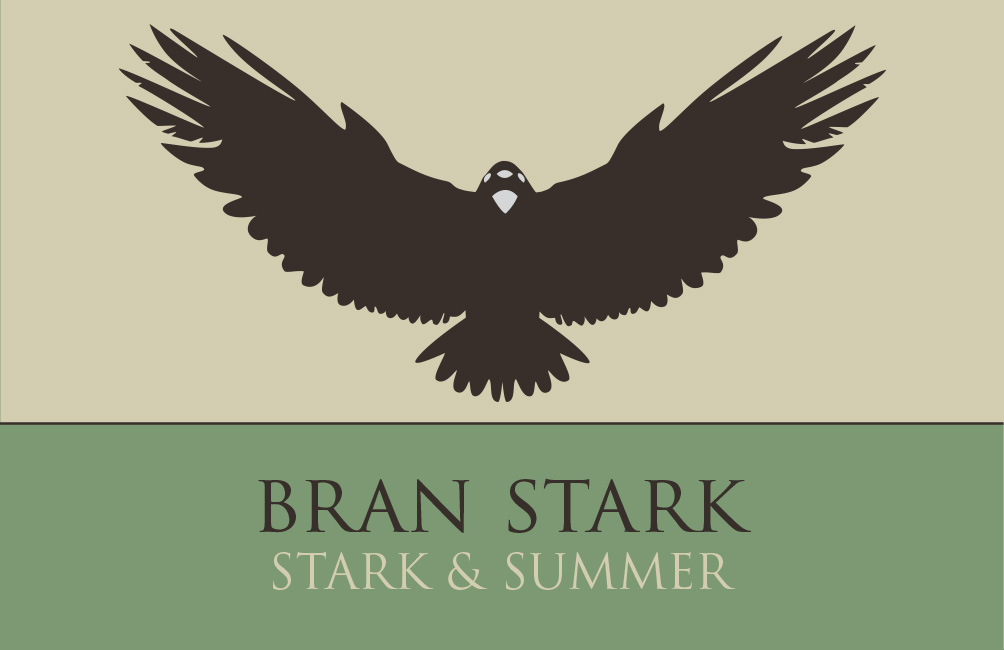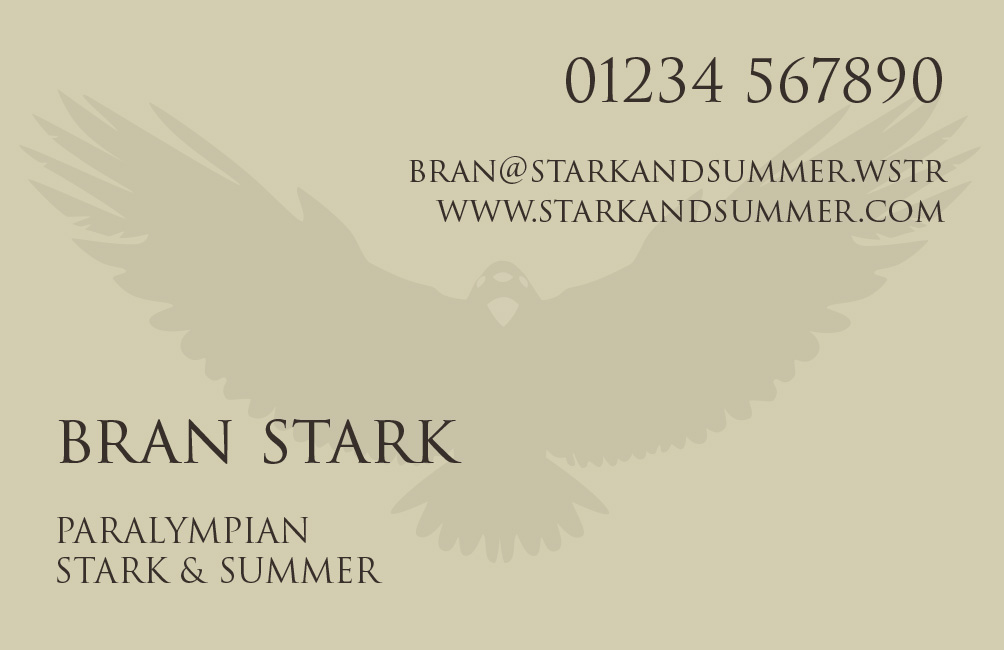 So with our 15 characters all passing judgement on the referendum, the results are now in. There's a divisive split with seven wanting to remain, six firmly in the leave camp, and two characters still undecided. The big question is: are you a Hodor or a Theon? In or out?!