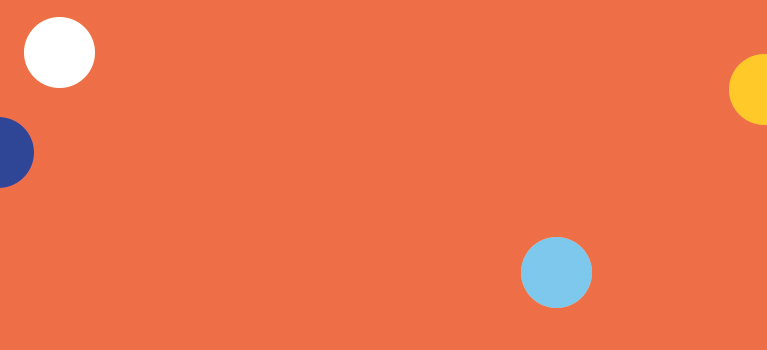 Interlocking Presentation Folders
Make an impact with our impressive interlocking presentation folders. Sleek and strong, the expertly smooth fastening keeps your documents in order and help you stay organised in preparation for that big meeting, event, or presentation.
Impress future employers with well-presented and arranged documents. You won't have to worry about your papers getting damaged with tea stains or misplacing important information ever again!
Shop by Interlocking Presentation Folders Type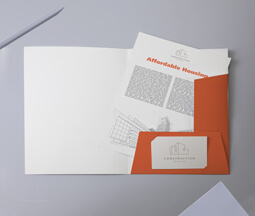 Quality 350gsm silk stock
Choose from glossy or matt cover
Fits up to 15 sheets of paper
Handy slot for your business card
Delivered within four working days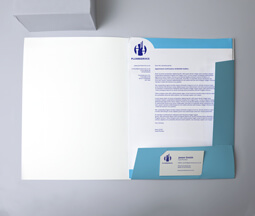 Printed on thick 350gsm silk stock
Holds up to 15 sheets
Printable on the cover and inside
Perfect for important documents
Delivered within four working days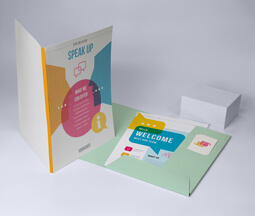 Fits up to 100 sheets
Side pocket for your business card
Perfect for conferences
Spot UV available
Delivered in four working days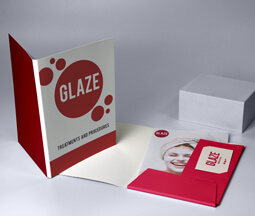 Can hold up to 100 sheets
Ideal for direct marketing
Slot to attach your business card
Printable in and outside
Delivered within four working days
Our Customer Reviews
Why Choose instantprint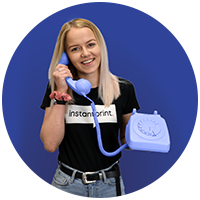 Friendly print experts on hand to help you at every step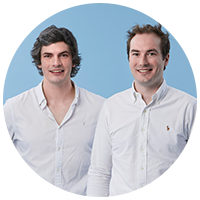 Everything you need to get your business running safely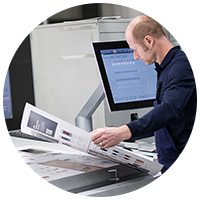 Quality paper, sustainably sourced from our carefully chosen suppliers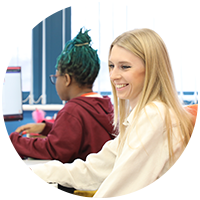 We check every piece of artwork that goes to print
How to Design Amazing Print
Want to create amazing marketing materials? Check out our how to video for designing your flyer. With tips like using a larger font for important text or how much space to add between your text, you're sure to learn a few things to make your work stand out.
Even if you're on a tight budget with no graphic design experience, our free online design tool means you have everything you need to create professional print at your fingertips! Start from a blank canvas or choose from thousands of free customisable design templates – it's entirely up to you. From bright and fun to sleek and professional, there's a style to suit every business. Check out our blog for more design tips!
How Do Interlocking Presentation Folders Work?
This type of pocket folder uses interlocking flaps to create a branded wallet tool perfect for all of your marketing purposes. Unlike the glued option, interlocking folders have two flaps up the side to keep your documents super safe and secure.
On the flap that goes along the bottom on the business wallet, we'll create a small slit that's the ideal size for a business card. Adding a business card to your folder is one of the best ways to encourage delegates to connect with your after an event – but this nifty little feature also comes in handy if you're using your presentation folders for marketing because you can add a discount code to encourage clients to use your services.
We also offer a 7mm spine option – and a bigger spine means you can fit even more pages! Where a standard folder fits 10 sheets of paper, the 7mm one fits around a hundred sheets – so if you have a lot of material to share, there's no doubt about which option is best.
You can print your design on the cover, inside and on the flaps of your interlocking presentation folder. The easiest way to set up your design is to use our free templates: pick your size on this page and you'll be able to find these.
How to Assemble an Interlocking Presentation Folder
Your folders arrive flat and ready to assemble. To help make sure you get them set up correctly, here's a quick guide to show you how the interlocking flaps work.
1.    Open up your folder so that it's flat
2.    Fold the long side flap inwards
3.    Fold the bottom flap upwards so that it's on top of the side flap
4.    Insert the tab on the bottom flap into the slip on the side flap

What Size Interlocking Presentation Folder Should I Get?
You can choose from two popular sizes, depending on what you're planning on using your business folders for. Here are a few tips for getting the best size for your needs.
A5 Interlocking Presentation Folders
Our cheaper option, A5 folders are most commonly used at events or for marketing because they're a handy size that can fit in people's bags and they're easy to carry around all day. Fill them with flyers, postcards and other printed marketing materials for the best effect.
A4 Interlocking Presentation Folders
If you want to make welcome packs for new clients (or even new members of the team at work), A4 interlocking folders are your best option; their larger size means you can include letters and other A4 documents. This is a popular option for universities and estate agents.
Each interlocking folder design is printed on high-quality 350gsm silk stock, making for a luxurious and professional appearance. With the option to add spot UV to your presentation folders, you can add a professional edge and make your business stand out.
Add extra flair to your working day with our interlocking presentation folders and take your document organisation to the next level. When you order with us, you'll receive your new folders within 4 business days, meaning that you will be filing and organising those important documents in no time!
Get in touch if you need further help or information. Why not request some samples to get an idea of what's on offer?