Coronavirus Protection | Sneeze Guards and Face Visors
From face shield visors to freestanding countertop sneeze guards, keep yourself and your employees safe at work with our range of protective equipment built to reduce the spread of airborne viruses like Coronavirus. Fully wipeable, our shields cover your full face and have the option of a foam head strap for added comfort if your team needs to wear them over a long shift.
Other protective measures, like staying 2 metres apart, can be implemented with our nifty floor tape – perfect for making sure your business is compliant with the Government's social distancing advice.
Shop by Protection Type
Our Customer Reviews
Why Choose instantprint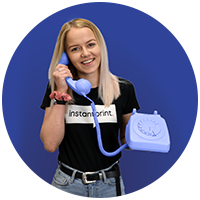 Friendly print experts on hand to help you at every step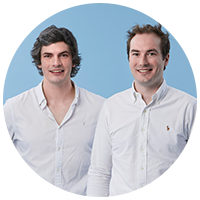 Everything you need to get your business running safely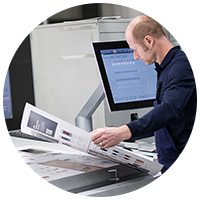 Quality paper, sustainably sourced from our carefully chosen suppliers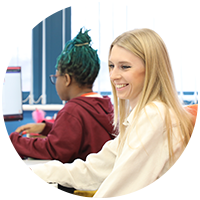 We check every piece of artwork that goes to print
When should full face visors be used?
Full face visor shields mean added protection against airborne viruses. Fully adjustable, and fully wipeable, you can use them all day, and the next day, the day after that and- you get what we're saying here: they're completely reusable!
The best bit about full face visors is they can be used anytime, anywhere – because they're literally strapped to your head! We recommend distributing face visors to staff who work in close contact with other members of the team or customers as an extra protective measure against droplets of air that may be carrying viruses.
For longer shifts or time exposed to direct contact with others, we recommend our foam face visors. We've switched the white PVC head strap with a comfortable foam headband so you can wear it all day.
How can I use floor safety tape?
33 metre rolls of floor tape mean you've got an easy way to mark off hazard zones, create social distancing areas in communal areas and mark out 2 metre intervals for social distancing. And the best bit about using floor marking tape? No floor tape applicator necessary! Simply roll out what you need and cut away.
Here are a few ideas on how you can use tape for safety and protection whilst preparing your business to return to a new normal as Coronavirus lockdown begins to ease.
Hazard zones Mark off potential hazard zones with floor tape to help keep your team safe. Perfect for areas where forklift trucks are in operation, or heavy machinery. Tape allows you to literally 'box off' a whole area or create a footpath that helps staff navigate these kinds of areas.
Communal areasSocial distancing applies to every area of your business, including communal areas like canteens, break rooms and even elevators! Use floor tape to mark off where people should stand or sit to keep a safe distance from each other.
Queue management Floor tape is the perfect way to mark off two metre intervals in queues – it's quick and easy to create a safe queuing area; simply cut pieces of tape and place them outside your shop or leading up to the tills. Add an A-frame to tell customers more information about keeping their distance. Want something a little more informative? Why not give our vinyl floor stickers a try? Available in a choice of shapes, there's room for you to add your branding and directions.
Desk spaces In offices or other environments with workstations, mark off the zone around each desk to make sure colleagues don't get too close to one another.
Delivery drop-off pointsHaving a dedicated delivery zone makes it easier to limit all direct contact involved in receiving deliveries. Use signs to direct couriers to your drop off zone and floor tape to mark out the actual area.
How do sneeze guards work?
While face shields and visors that attach to your head are ideal for employees on the go, like customer advisors, if their role is stationery, like a cashier, nail technician, office worker or receptionist, sneeze guards are an excellent option.
Our countertop vertical sneeze guards are static protective barriers – meaning you only need to assemble them once, then you can leave them on a desk or counter to help shield the staff member from direct contact with others. Made from a clear PVC screen and a correx (corrugated plastic) frame, they're easy to wipe down at the end of a shift.
To assemble, simply slot the supplied feet into the bottom of the frame.
How do I place an order for Coronavirus protective equipment?
The majority of our Coronavirus protective equipment won't need to be printed on, meaning you can simply add what you want to your basket, place an order and they're yours!
However, our sneeze guards do allow room for a logo and additional branding. To create a design for your sneeze guard, click shop now on this page and find the free blank template under the artwork help tab. Download it, delete the instructional information from the template and add your logo and any other elements you might want on there.