This year we have embarked on our very first exhibition at The Business Show 2015, held at the ExCel centre in London. There was a lot to prepare for but we were lucky enough to be able to produce most of our materials in house.
The first step was to figure out what we intended to do at the show and to formulate a plan. We needed to engage passers-by so we created a colourful stand space and had some goodie bags to give away.
Once we knew the aim of our mission, we created a week by week plan for everything we needed to do within the time frame. When organising an event like this it is essential to break the task into bite size chunks and space them out over time, this way it's less daunting and you can get everything done in time (no last minute panicking required!).
So what did we take?
Samples – We took plenty of sample packs with us (being a printer and all) and they were full of flyers, business cards, stickers and lots more. The best way to show off what we do best is to get the samples into our customers' hands.
Business cards – Each person on our stand had their own business cards (and plenty of them). Networking is such a key part of the exhibitions, building partnerships was the aim of the game.
Branded merchandise – We couldn't print these in house but we purchased some branded bags and pens to hand out as part of the goody bags.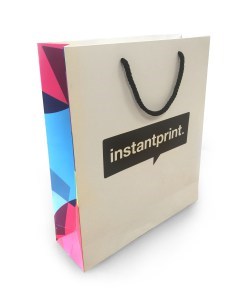 Exhibition stands – We were excited to bring an exhibition pop up stand to the event because we were in the process of launching these.
Booklets – We created a mini booklet guide called 'Marketing Your Business With Print' which was full of tips and tricks.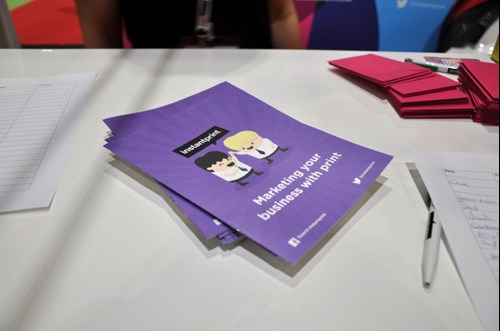 Goodies – We had plenty of sweets on hand and lots of printed vouchers and prizes.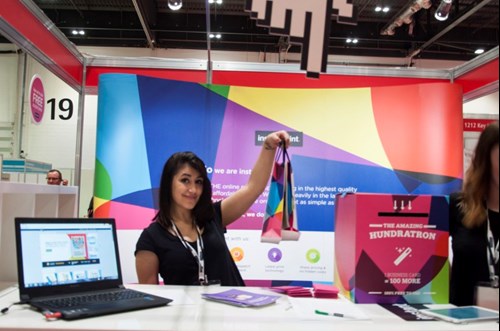 Furniture – We purchased some shelving for storage and a high table to showcase our new website and design online tool to the masses.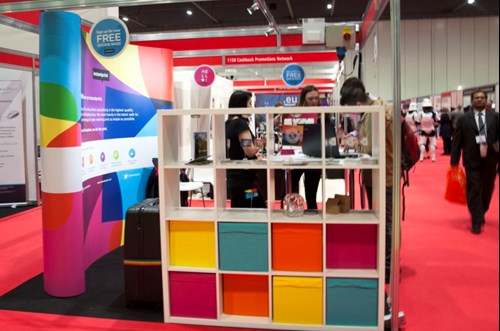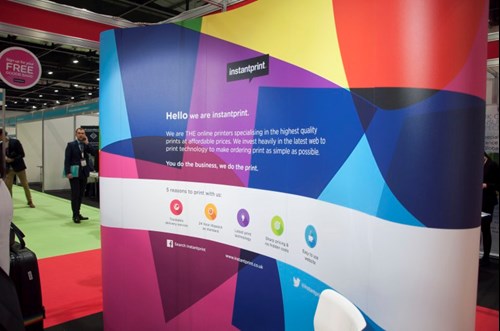 Want to see how the day went? Find out how we got on in part 2.