The forever changing landscape of digital means that we're faced with a much more visually saturated market.
Image-based and photographic content are currently a main focus on most social platforms. Although this isn't a new phenomenon, trending imagery such as memes or motivational quotes are constantly changing how brands interact with their market. The popularity of Instagram means that every man and his dog look like a super-talented pro photographer with the use of only their mobile phone and a couple of filters.
Improvement in technology means that photographs are now as instantaneous as popping the kettle on – simply snap and upload to wherever you want – great for avid social users, not so great for brands trying to stand out from the digital 'noise'.
Here are some examples of the brands who nailed it however; capturing audiences with some great creative photography.
Guinness: Enjoy Responsibly
Guinness clearly had enough of people staring at their mobile phone screens rather than enjoying some face-to-face friend action.. Research suggests that pulling out a phone is contagious behaviour and akin to boredom. Since Guinness know their market so well, they thought this ad would appeal to an older and wiser individual – definitely not wrong there. This print ad shows you that the simplest of ideas can be the best.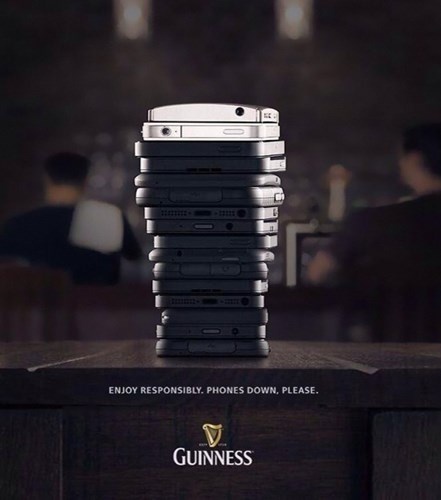 Lego: Imagine
Lego jumped on the graphic simplication trend we saw a few years ago. They realised that we're able to recognise stuff from minimal visual cues and then channelled this into some stunning photographary of cult classic cartoons. This ultimately proves that the 'less is more' approach works for their market.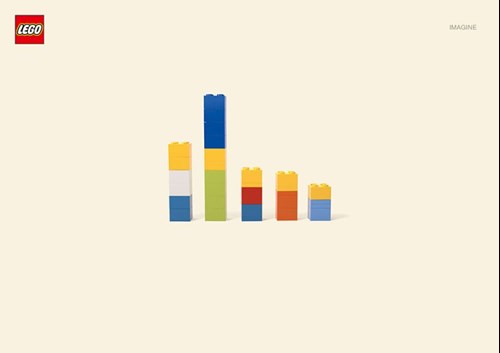 Heinz: Tomato
As part of 'Grow Your Own' campaign, Heinz created some simple photography based print ads. Having the luxury of a recognisable brand means you have more visual options and Heinz certainly haven't wasted this opportunity. They were able to use image deception to create a photograph with two plausible meanings. It's so simple yet with top creative direction and clear messaging, Heinz turned this into a memorable print ad. This kind of photography is cheap to recreate and with the added bonus of its effectiveness it's a total winner in our eyes.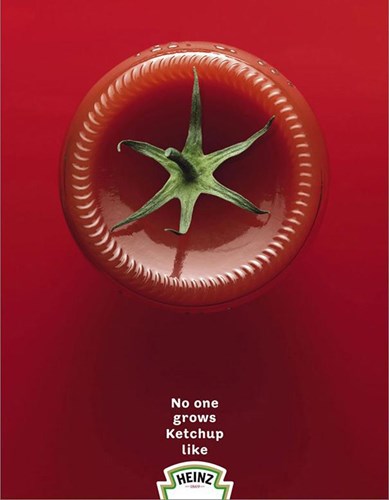 Like any kind of marketing; photography requires a certain amount of planning before going ahead. Image success is all about realising the way you want your audience to view your product or service.
Here are a few important things to consider when heading on down the photography based route:
Think about your budget – how much of a luxury feel does your content need? Is it suitable for your market? Some photography is surprisingly cheap depending on the medium
Where will your images be viewed? Think about the intended platform or the location. From this you'll then be able to get an idea on image size and format
What will accompany your photography? It's worth planning out any taglines or body copy that will stand with the piece. Think about how this will sit with your imagery and work together as a fusion of content
Have you seen any examples of brilliant photography? Tweet them to us @instantprint.