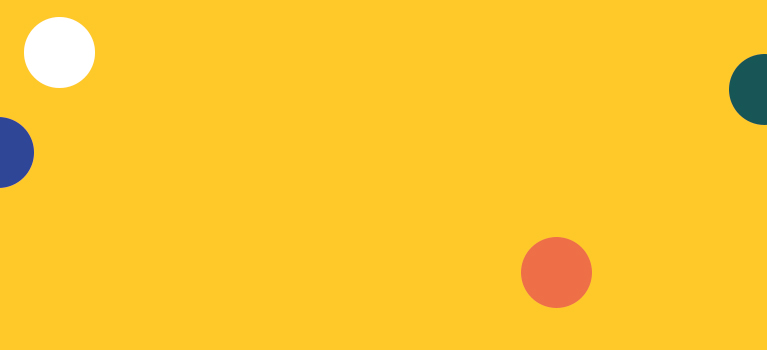 Dibond Sign Printing - Aluminium Signs
Popular because of its excellent quality and sturdy nature, Dibond sings are the ideal solution for your durable outdoor signage needs. Whether you are wanting to put up clear parking notices in your office car park, ensure people know a specific area is no smoking or hang safety notifications in your warehouses, our Dibond signs are built to last. With its advanced corrosion resistance properties and lightweight, varied sizing, our Dibond printing services are perfect for all types of outdoor advertising.
Struggling to decide if Dibond signs are what you need for your artwork? This modern, streamlined, industrial approach to signage means that it's well suited to a wide variety of advertising needs, including venue signage, traffic directions and outdoor wall mounted menu boards.
Shop by Dibond Signs Size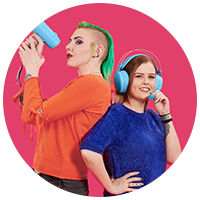 Top 50 Company for Customer Service 2018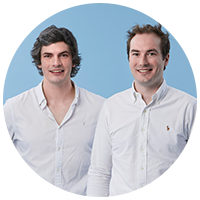 We get what it's like to be a small business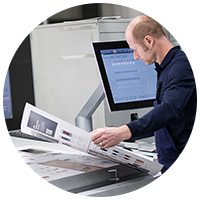 Quality paper, sustainably sourced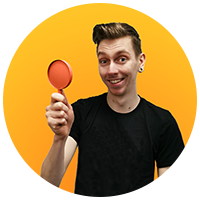 We check every piece of artwork that goes to print
The instantprint Story
From Nightclub Flyers to The Fast Track 100
instantprint was founded in 2009 by James Kinsella and Adam Carnell, two graduates from Bristol University. Their aim? Provide an easier way for small and micro businesses to buy print . The company had humble beginnings, printing nightclub flyers for events around Bristol. Now instantprint has become a comprehensive print supplier, providing promotional material from flyers & leaflets to roller banners, posters and stationery. Since 2009 we haven't stopped, growing to become one of the UK's fastest growing businesses and named 50th in the 2015 Sunday Times Virgin Fast Track 100. Find out more about our inspirational story in this interview with James and Adam.
What are Dibond signs?
Dibond signs are made from 0.3mm aluminium sheets which are sandwiched around a polyethylene core. They may be light in weight but are one of the strongest signage options on the market and can withstand the great British weather.
What are the benefits of using Dibond signs?
Their rigid, composite nature means they can withstand almost anything. The polyethylene centre makes for a thick and sturdy sign, without the immense weight that pure aluminium signs would create. They're quick, simple and easy to hang too, meaning that no matter what you're advertising or trying to say to your potential clients, they'll be able to see your messaging in no time.
Are Dibond signs suitable for indoor and outdoor use?
The majority of our customers purchase their Dibond signs for outdoor use, however they are also great for indoors too. Dibond is the perfect solution for your outdoor signage, especially if you are wanting it to stand the test of time. Due to its ability to resist whatever the elements can throw at it, Dibond signs are best suited outdoors as they will maintain their shape and integrity, even as the weather changes.
How do I hang a Dibond sign?
There are multiple ways that you can hang your Dibond sign, each of which depend on where you're wanting to have them on show and the kind of look you're going for.
All of our Dibond signs come pre-drilled, meaning the holes are all ready for you when your product arrives. Perhaps you're short on time and just want to drill your sign straight into the wall you're positioning it onto? We would recommend ensuring you have the correct wall plugs or screws before you begin.
If you're hanging your Dibond sign in an office or other professional environment, you may want to consider using standoffs to create a chic and sophisticated look. A standoff is a separator, which allows the sign to sit away from the wall. They are made up of a wall screw, barrel and a cap and are usually made from materials such as brass or aluminium. Essentially if you want your Dibond sign to really pop out, a standoff will literally do just that.
How long will a Dibond sign last?
Aluminium Dibond signs are one of the strongest and long-lasting signage options on the market currently, even when exposed to harsh weather conditions. They are highly resistant to decay and fading; if used indoors, your aluminium composite sign should last you up to 10 years or more. If used externally, they will last you up to around five years.
Your Dibond signs don't require much upkeep, but we would recommend cleaning them regularly (especially if they are outside) so they look their best.